Events
6/4/2023
We held a Cherry Blossom Viewing (Hanami party)!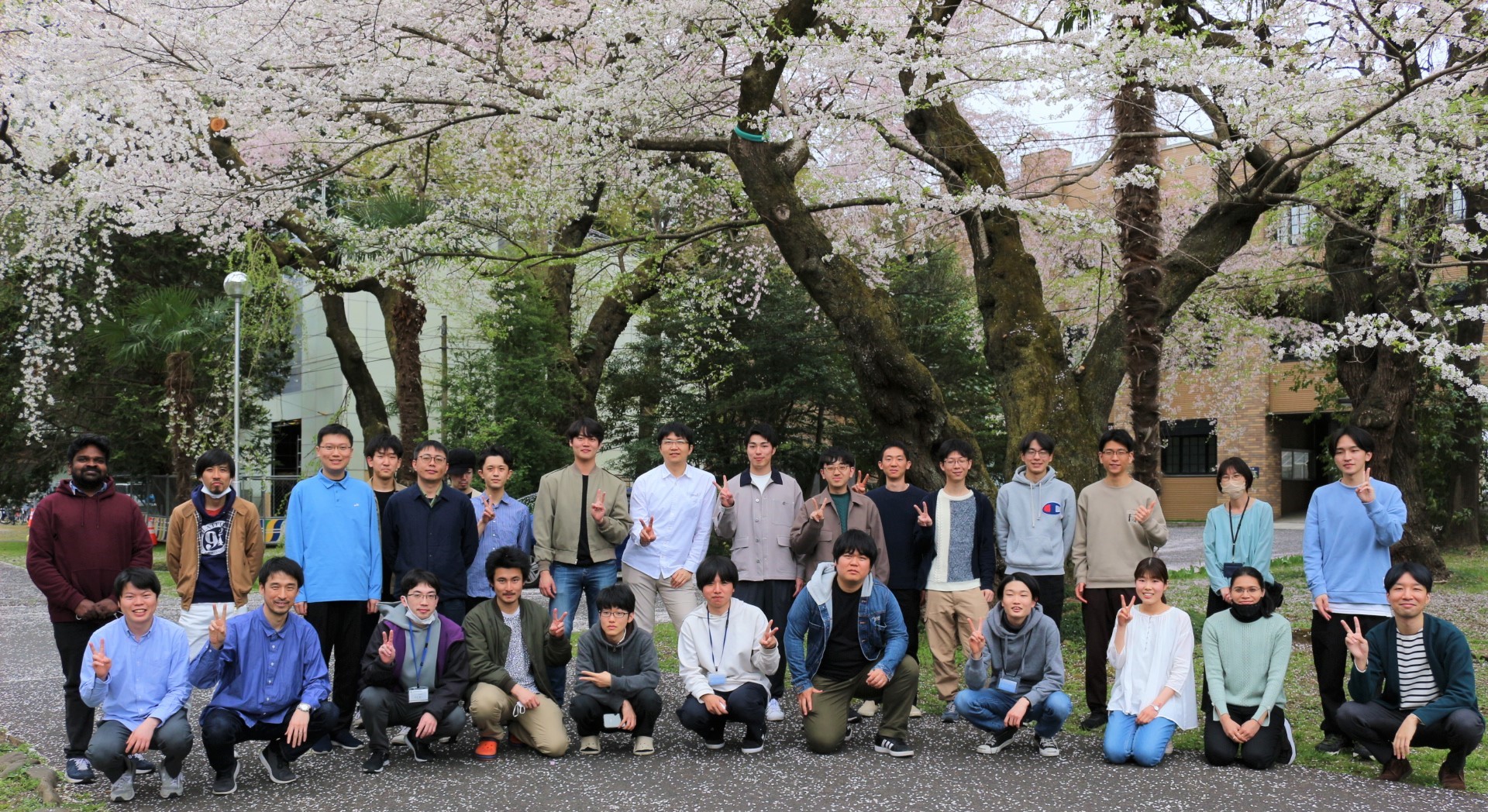 17/4/2021
We held an online alumni reunion. English version will be held soon.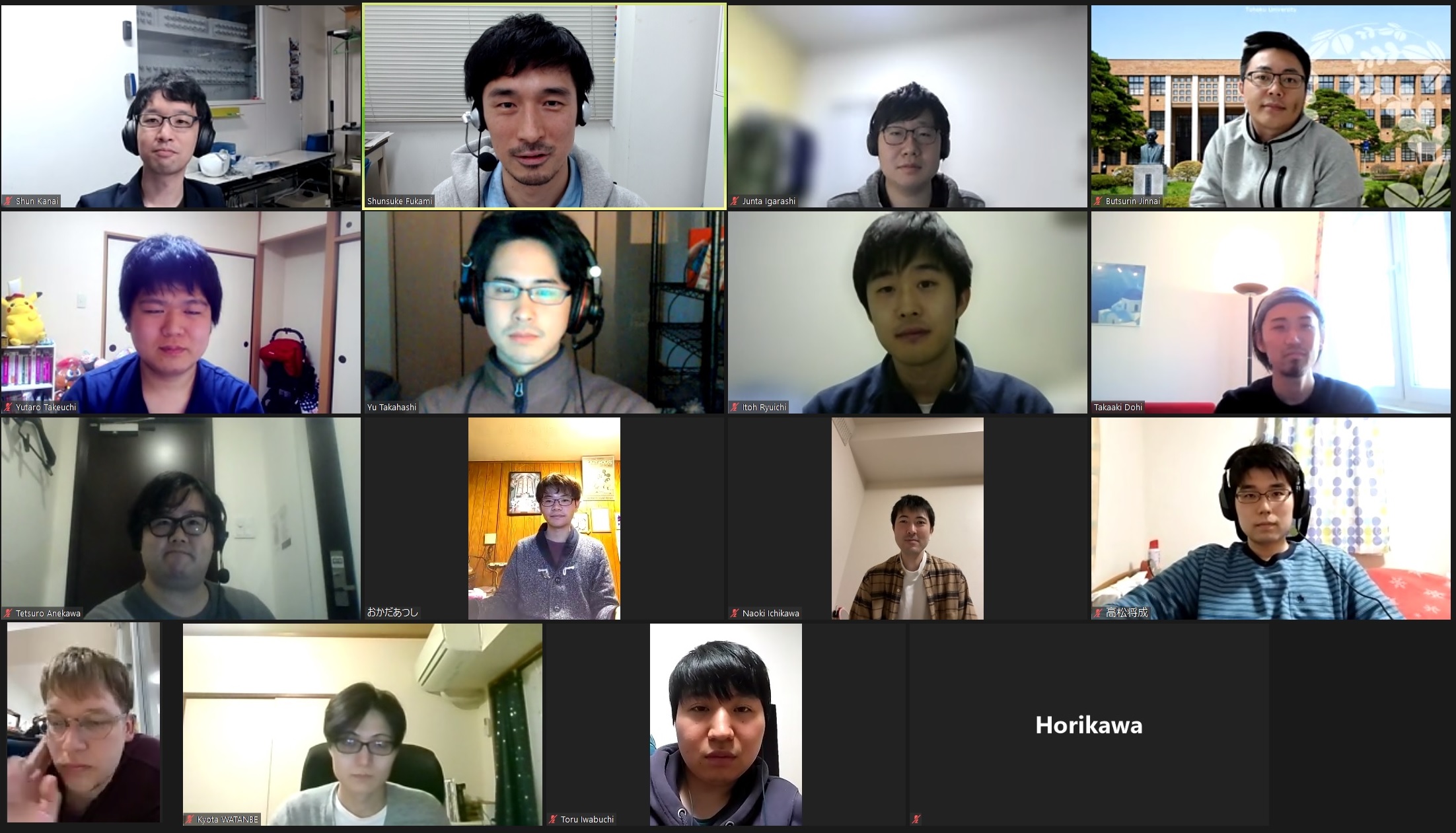 13/7/2019
We held welcome party for Valentin.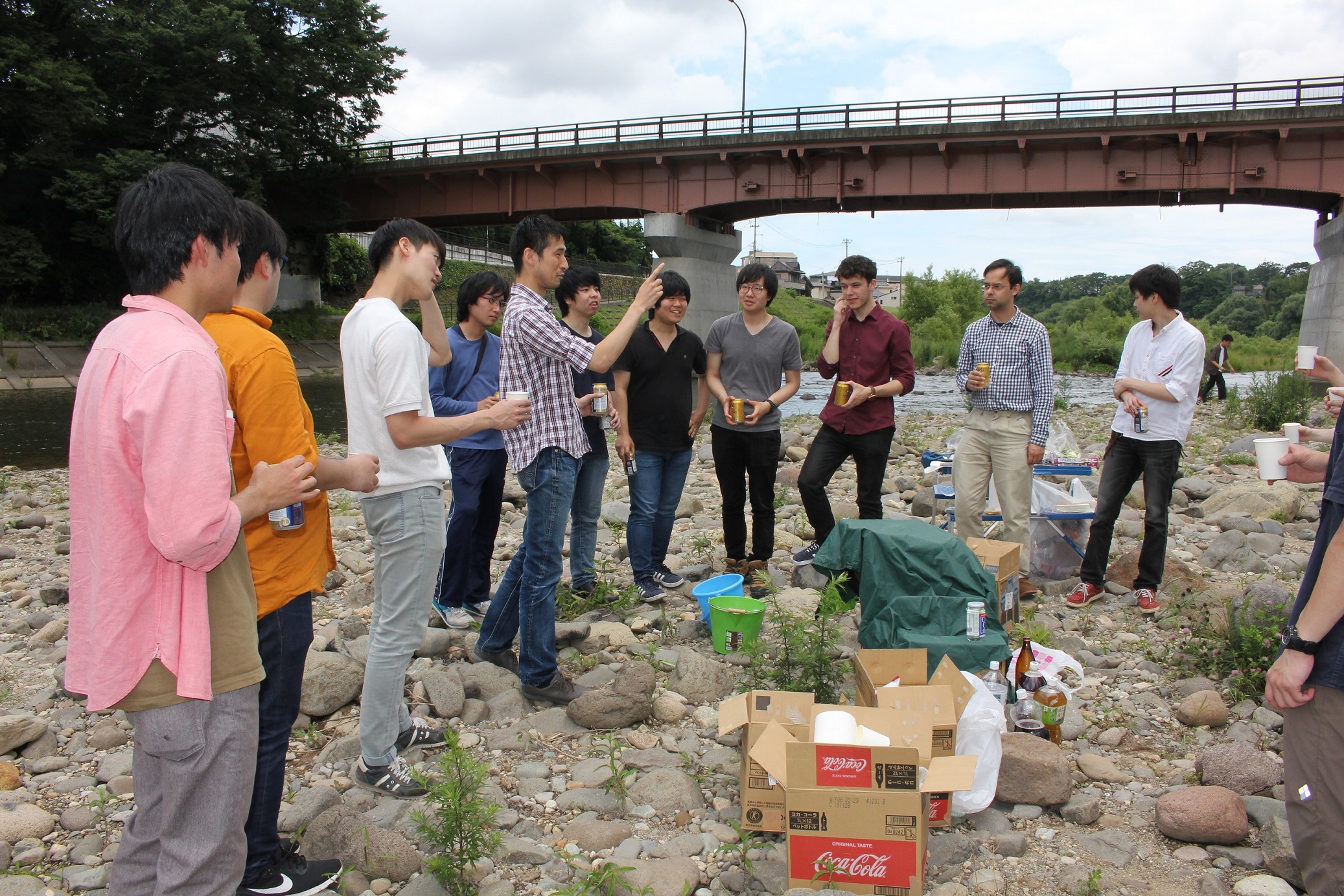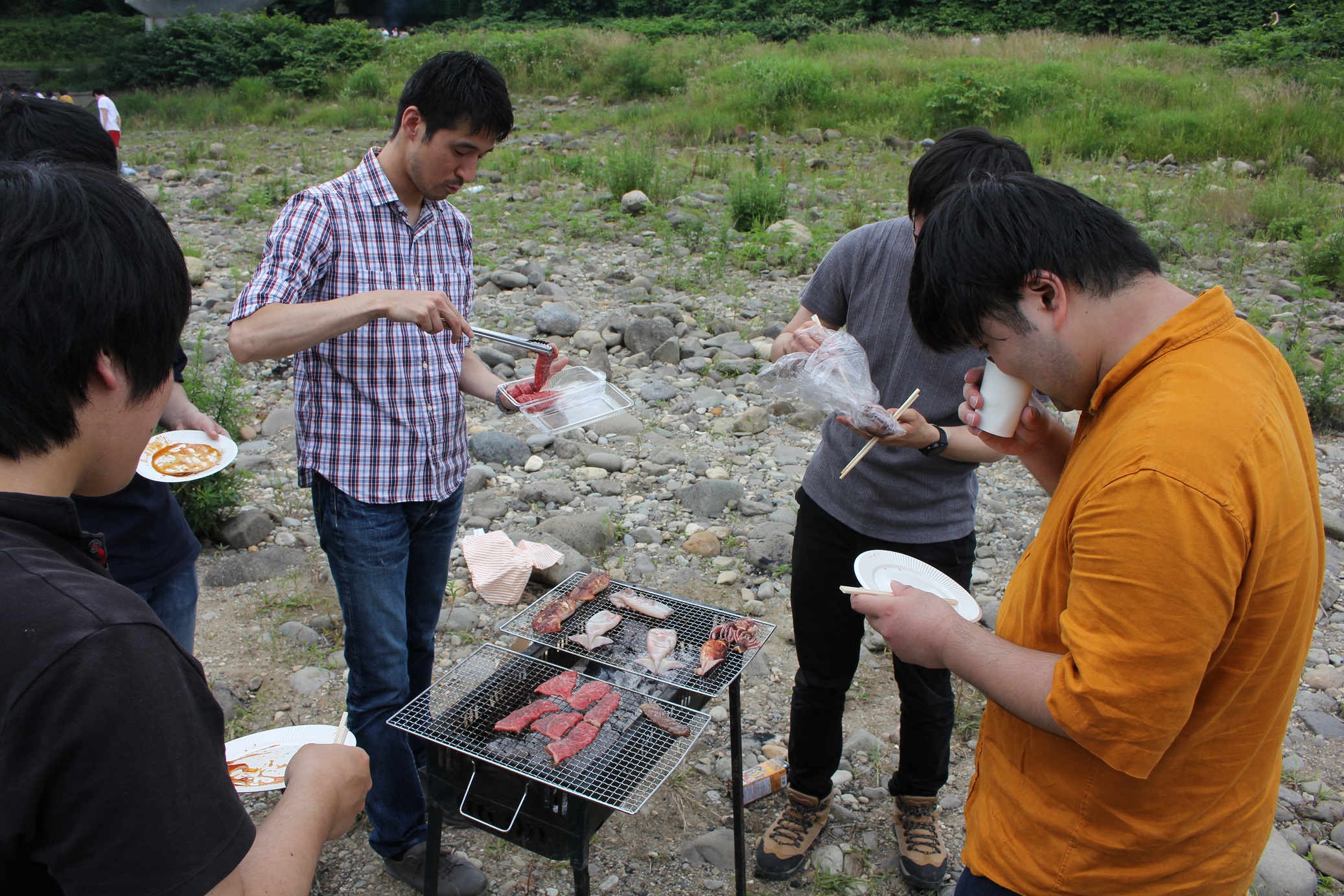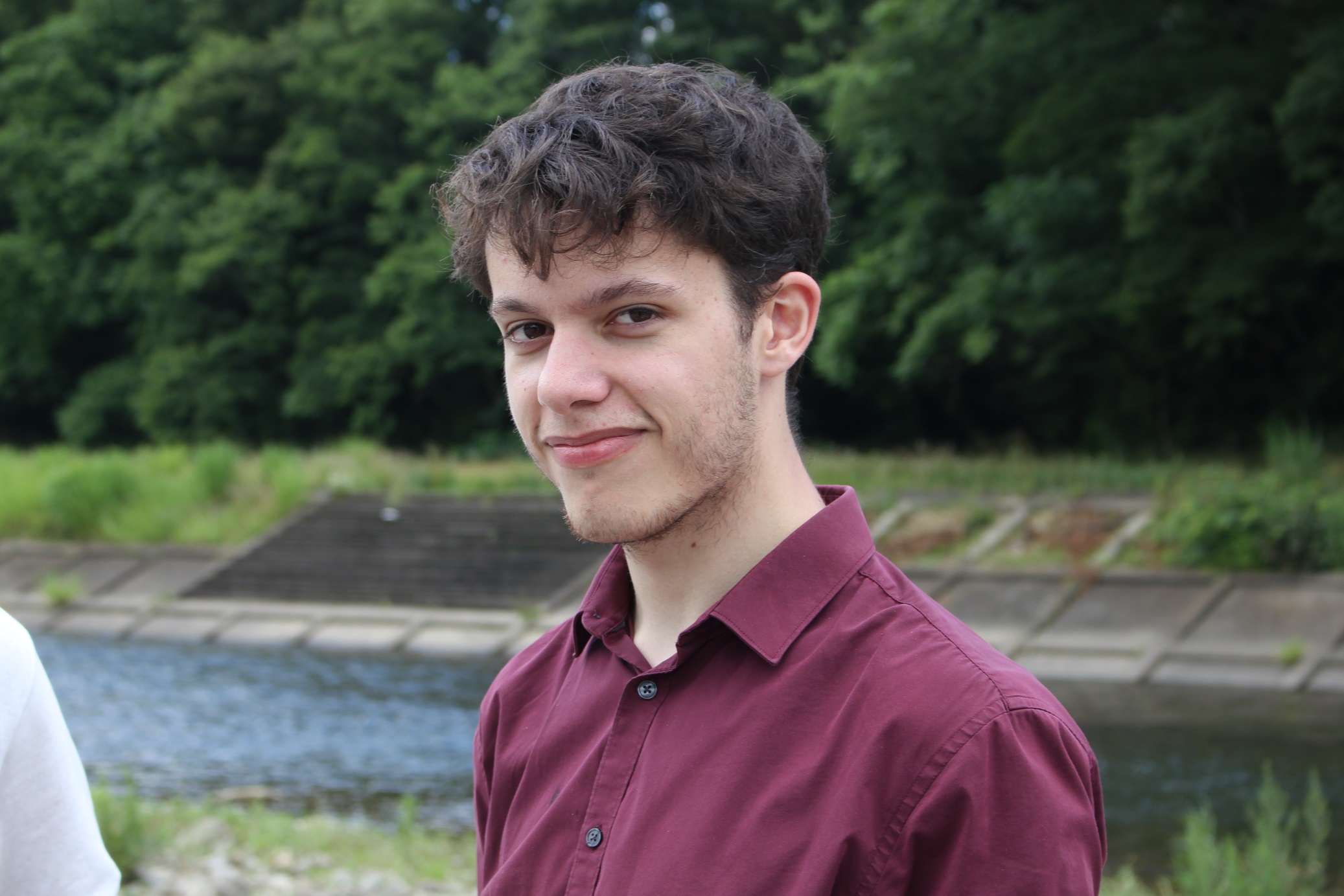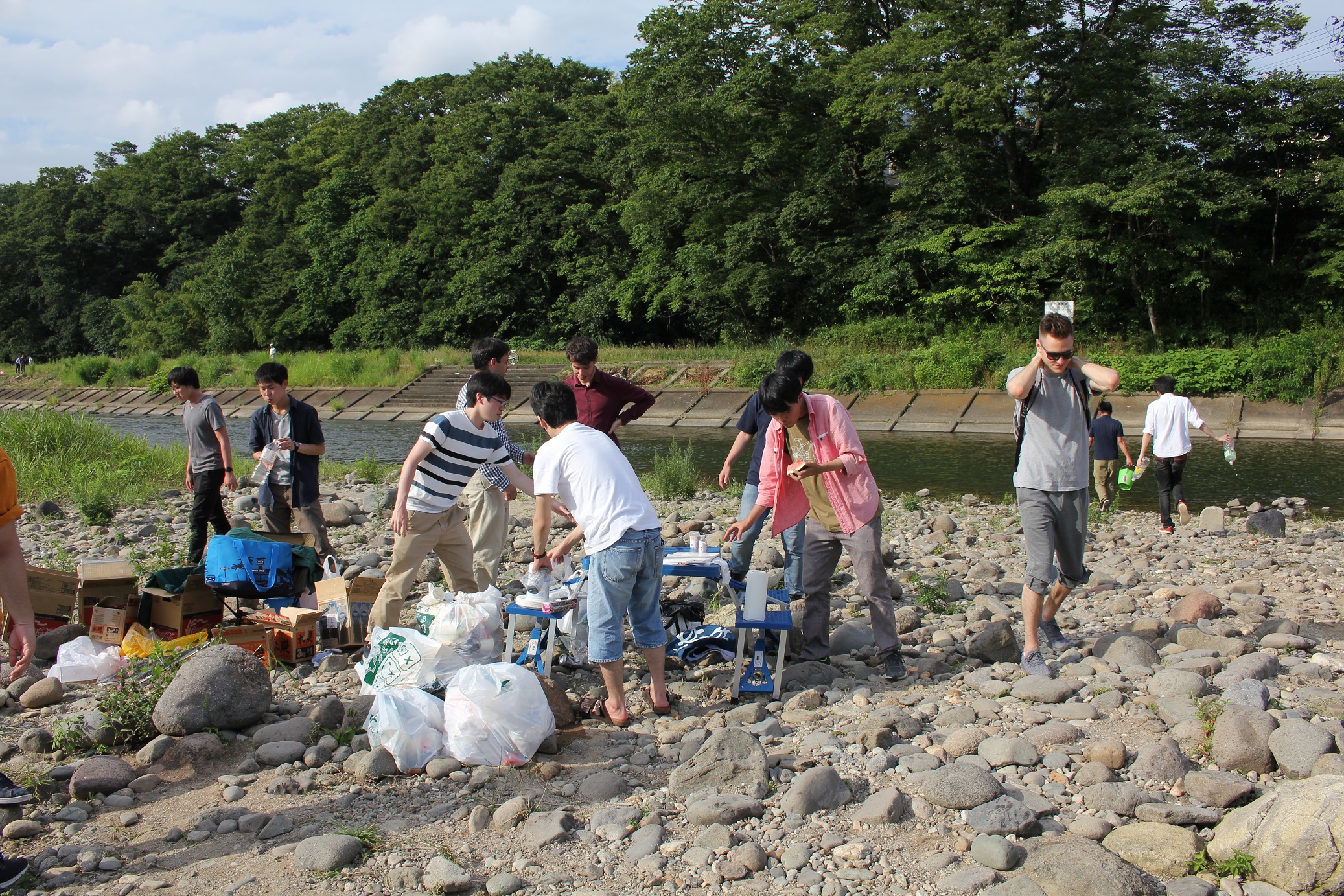 4/10/2019
We held cherry‐blossom viewing (Hanami) party with members from Ohtsuka Lab. & Ikeda Lab.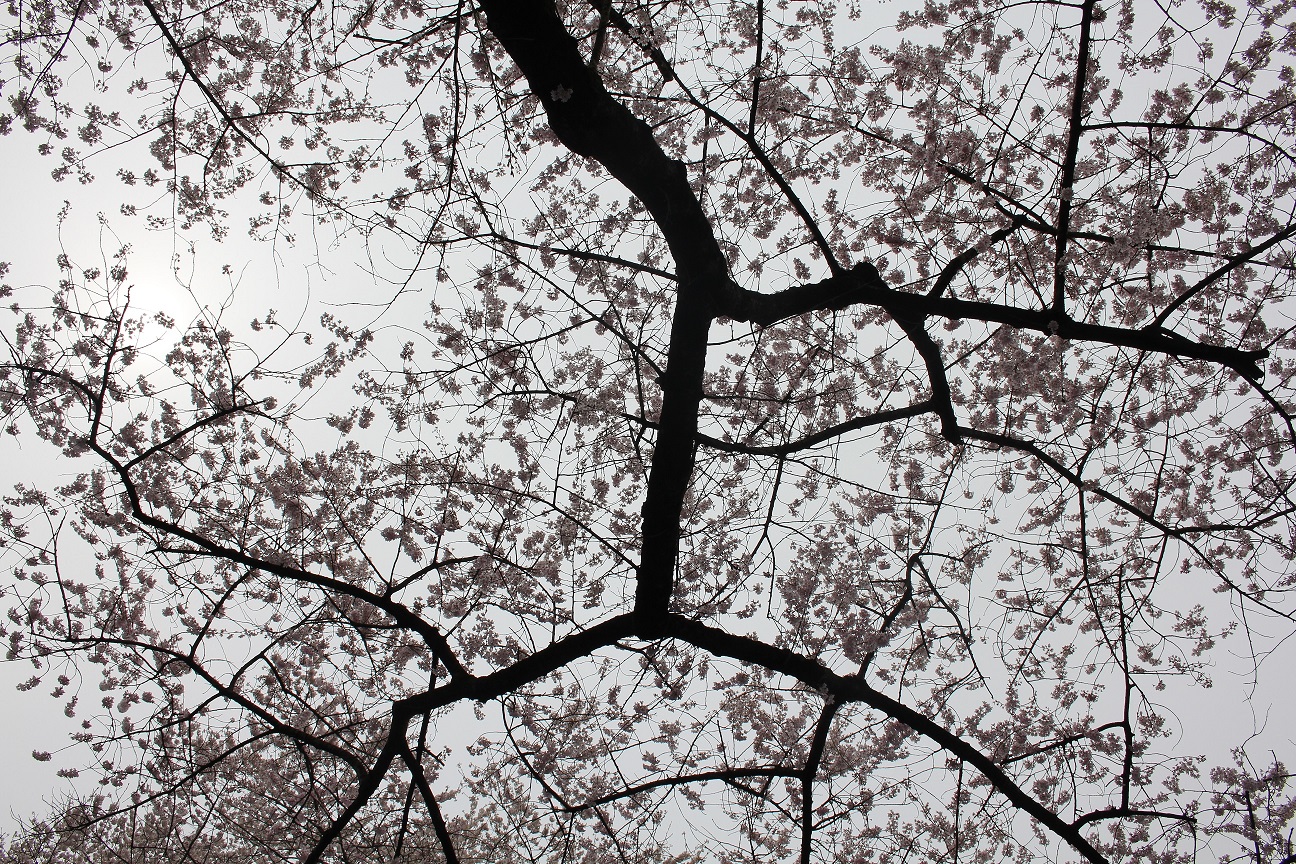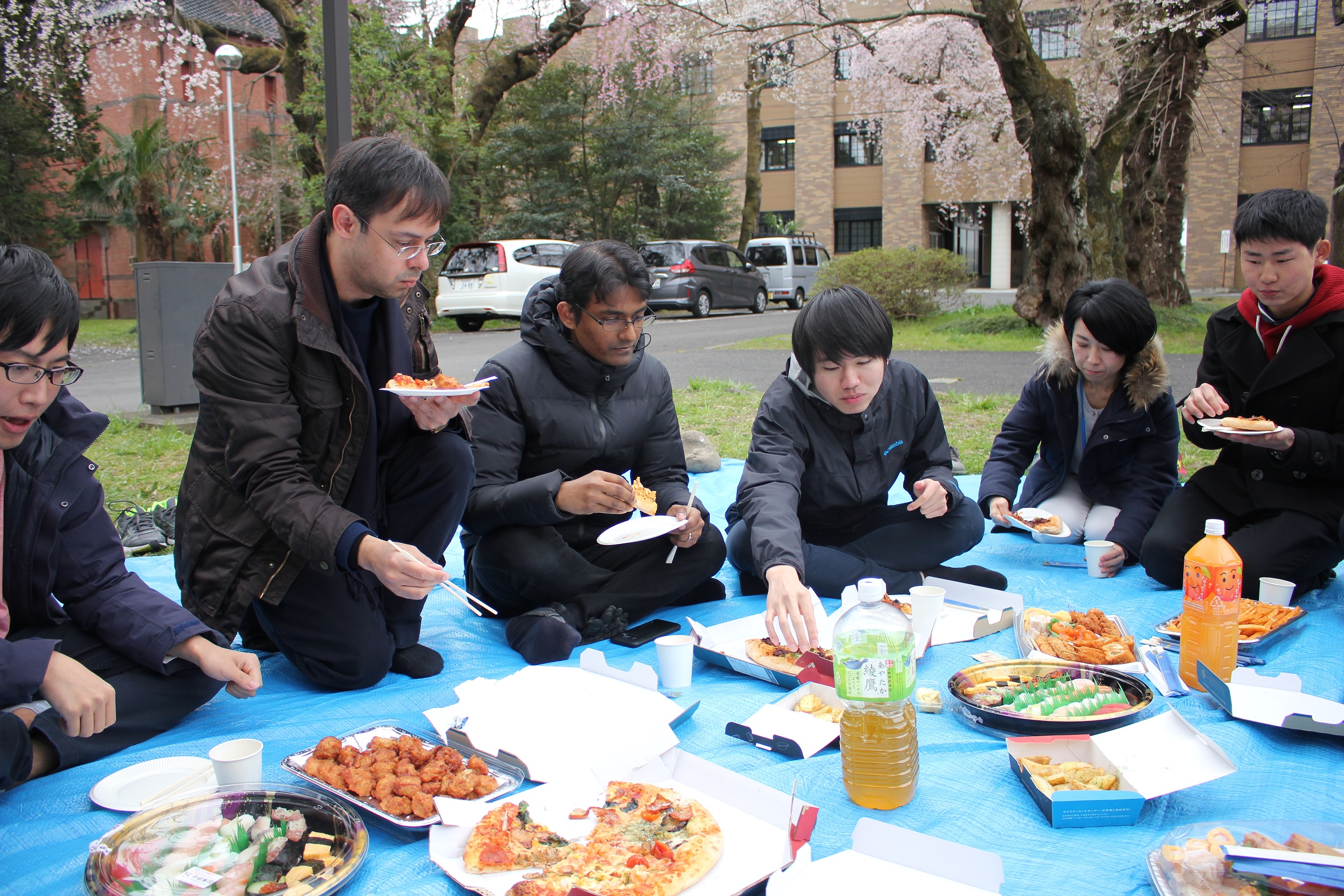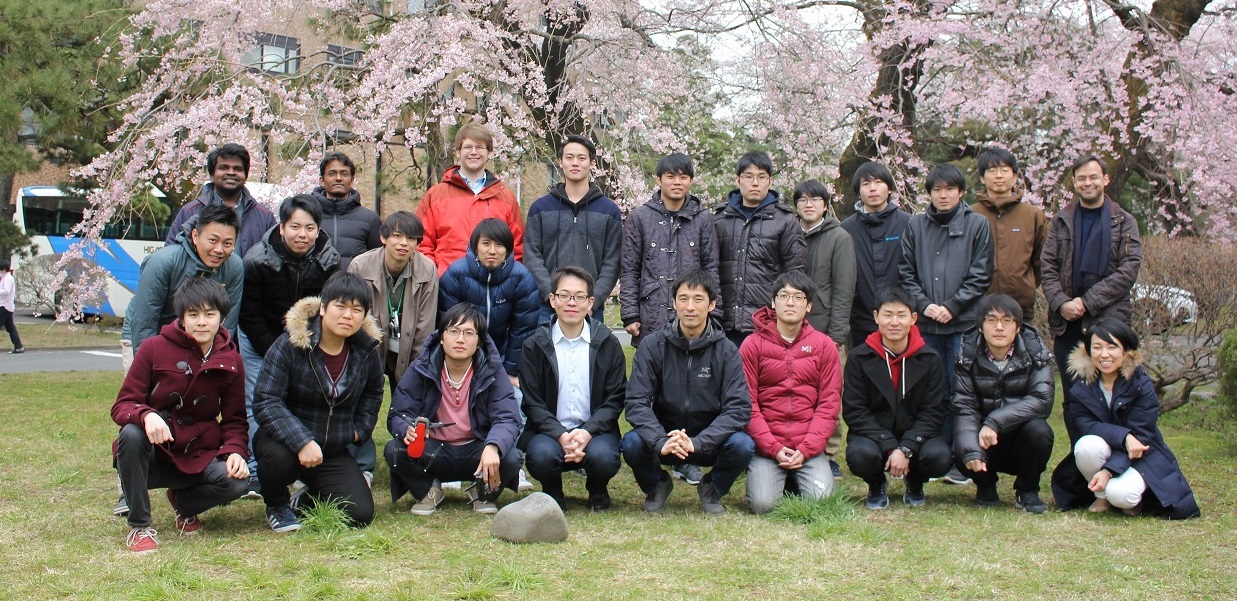 3/1/2019
Today, We held a party for graduation of members of M2 and D3 students in Fukami (Associate) laboratory, and also gave them presents.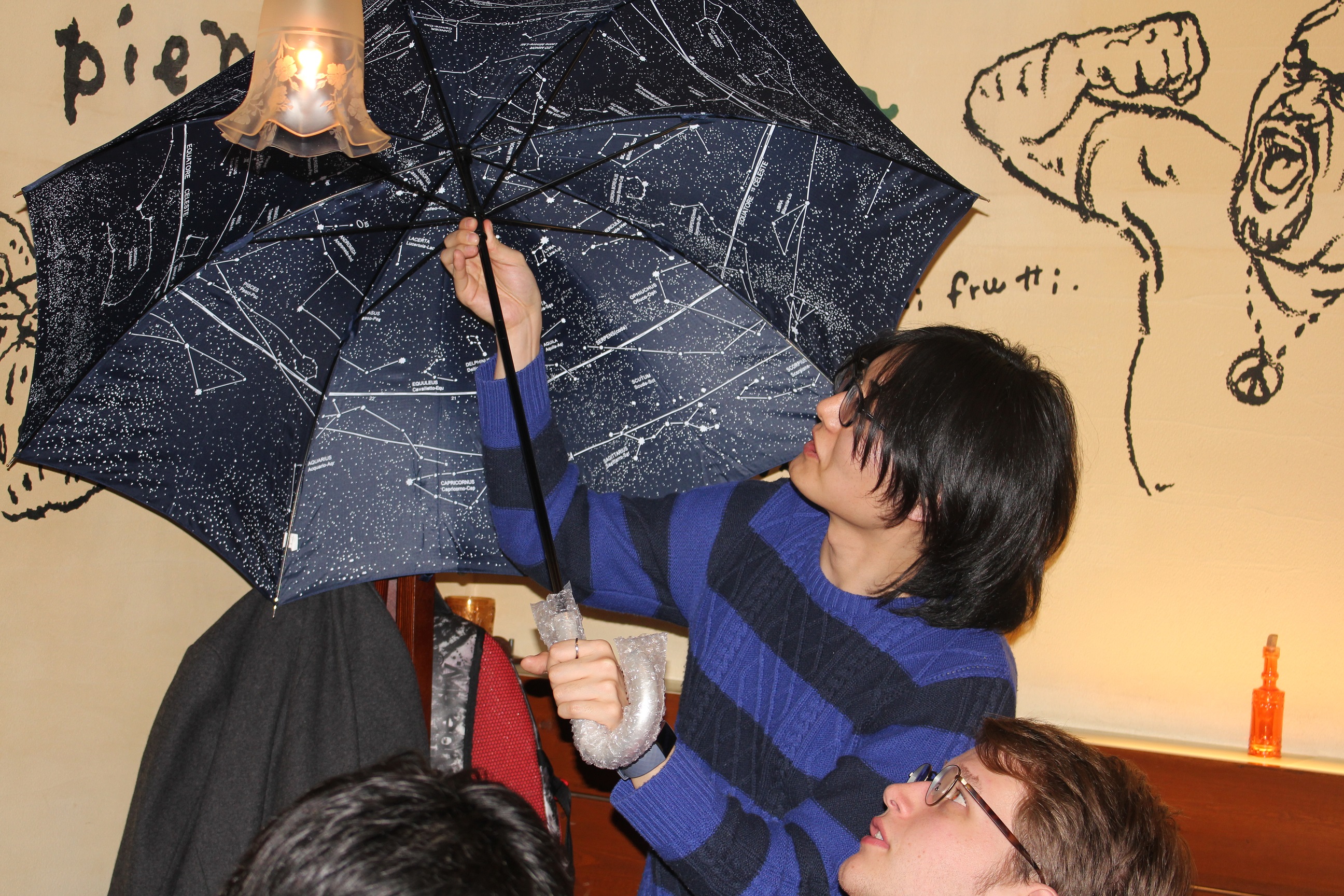 ↑ For Watanebe kun(D3), we gave an umbrella with a view of the night sky.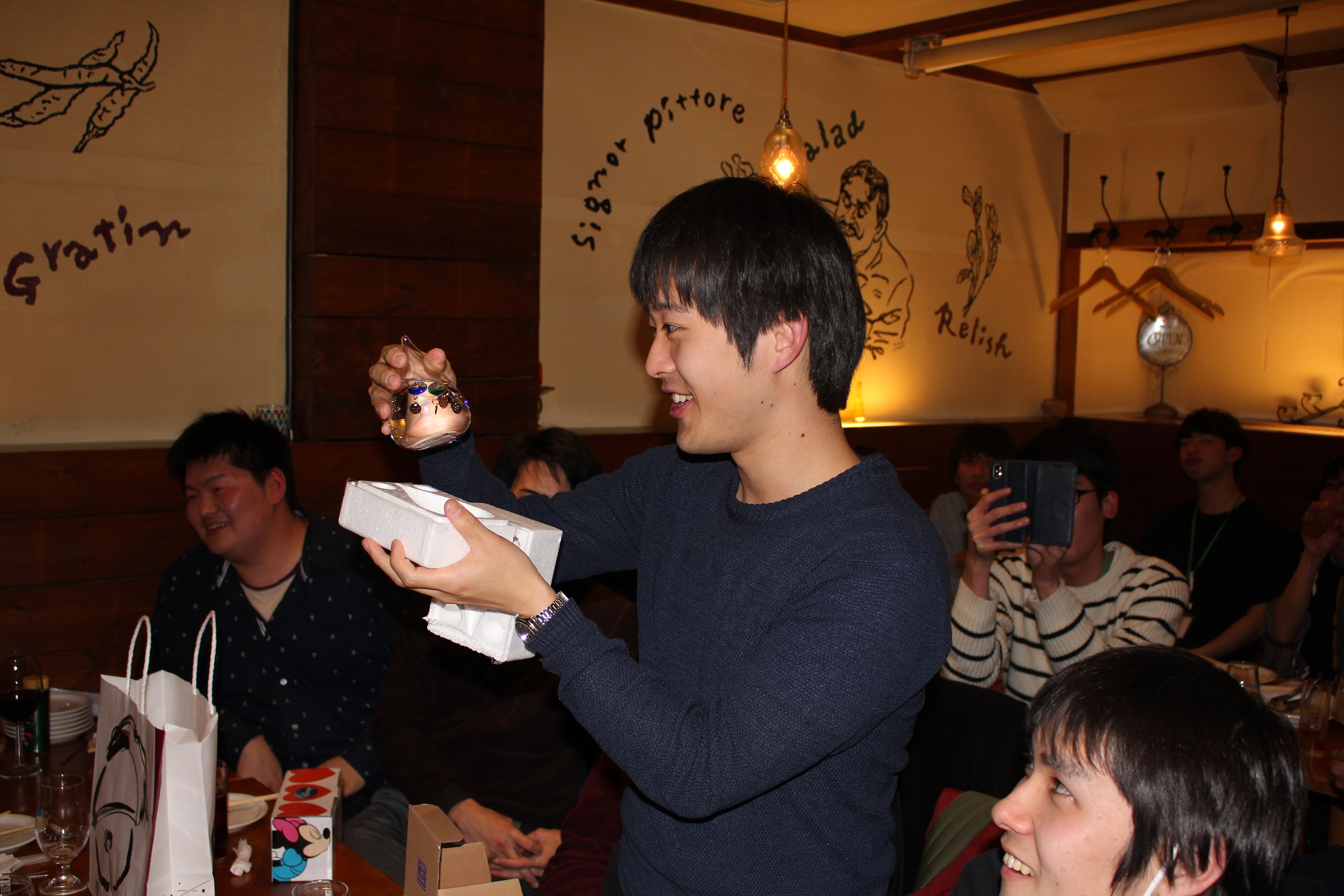 ↑ For Itoh kun(M2), we gave stylish thermometer like him.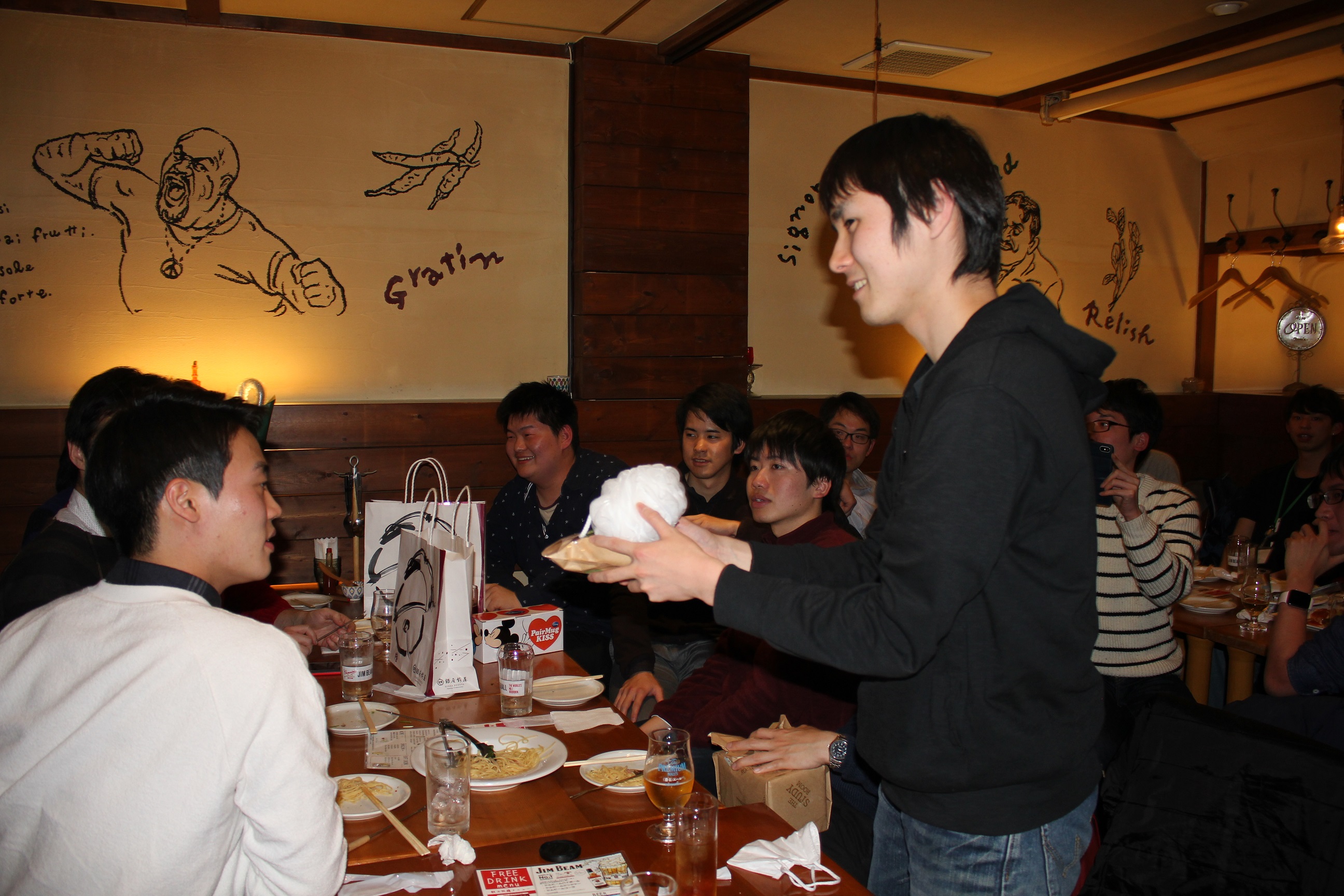 ↑ For Saino kun(M2), we gave body sponge to wash your body more and more beautiful than ever.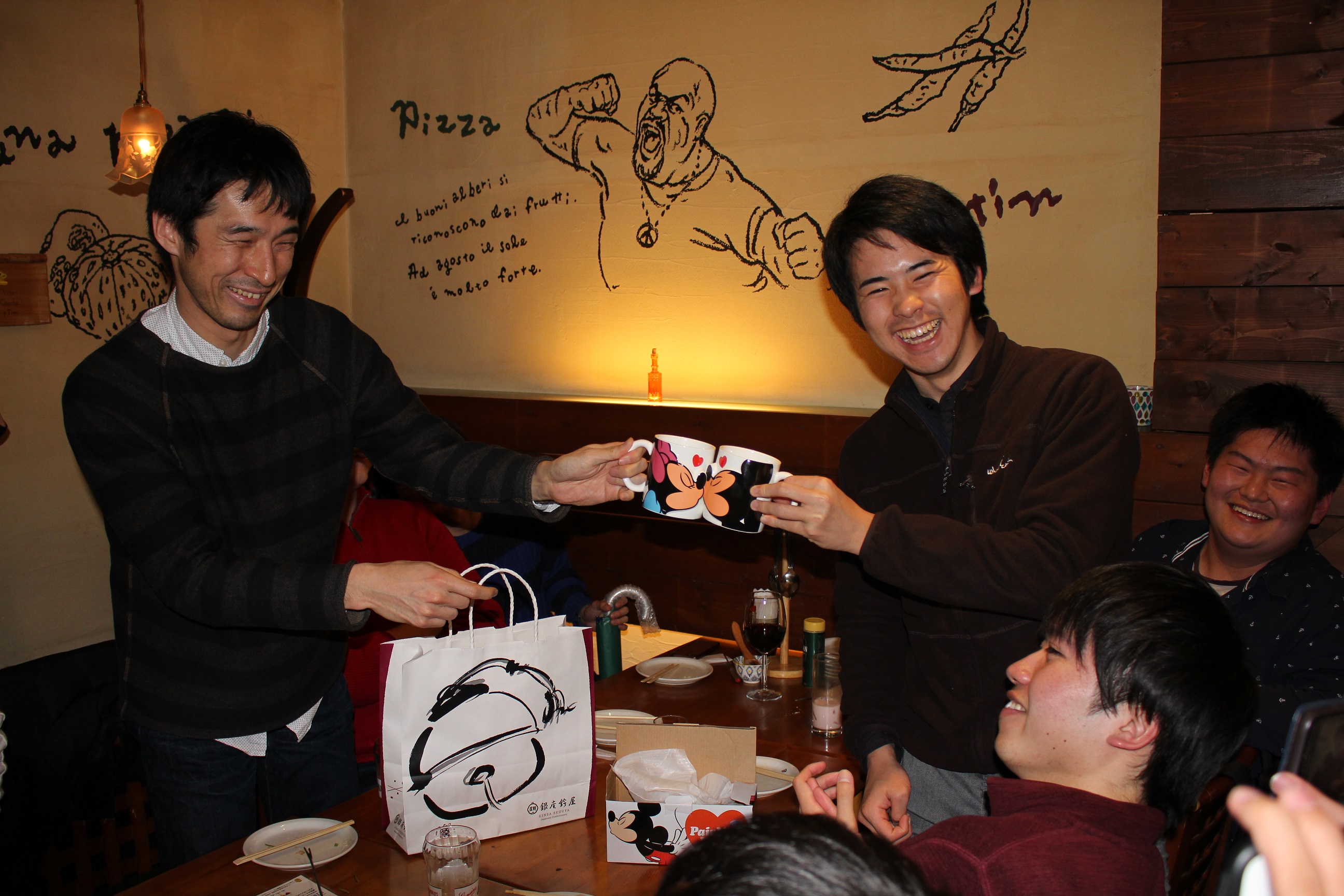 ↑ For Takahashi kun(M2), we gave a pair of mags for using with his partner.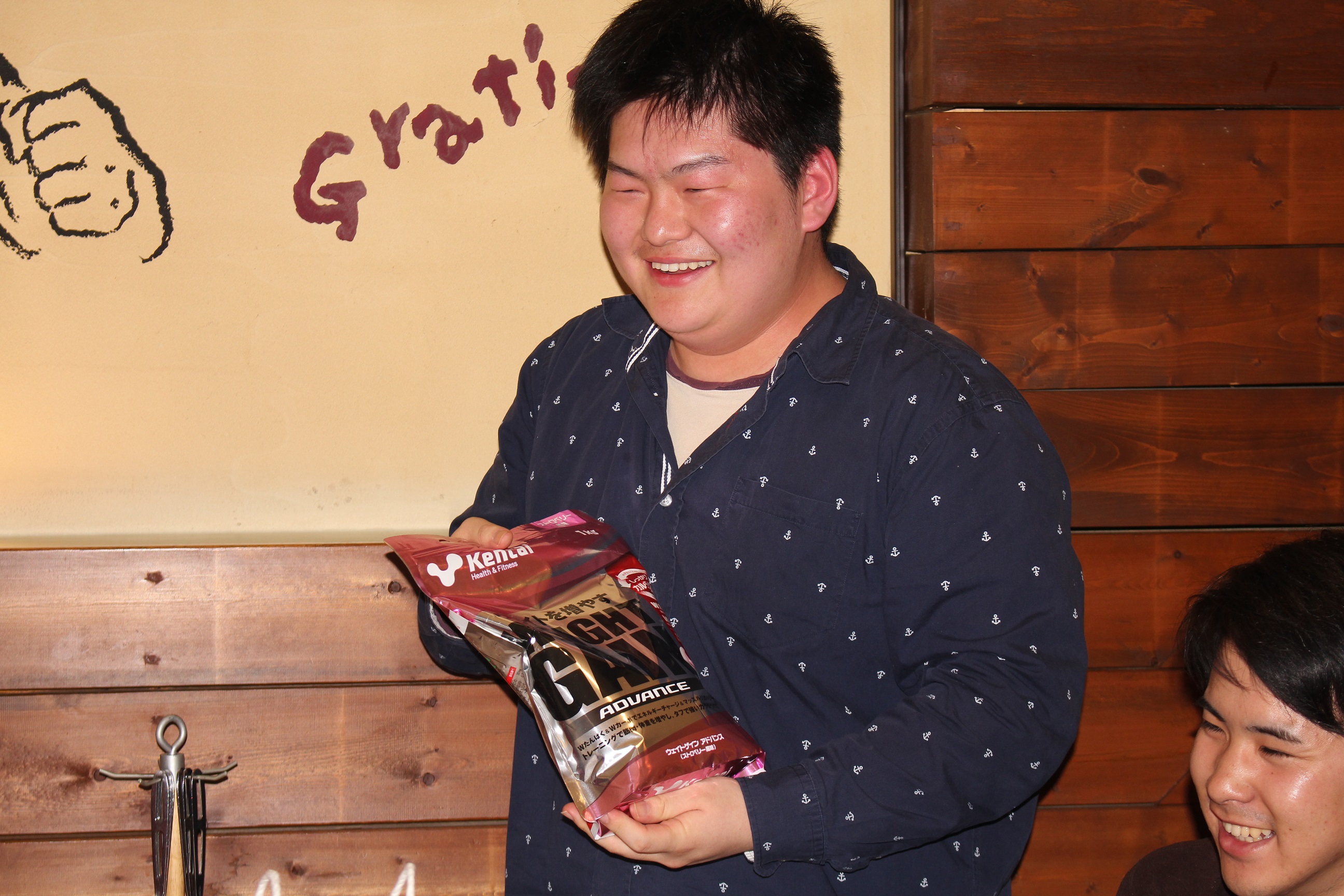 ↑ For Wang kun(M2), we gave protain to be able to grow bigger.
I have been indebted to a lot. And finally, thanks so much.
We wish you all the best in your place of work.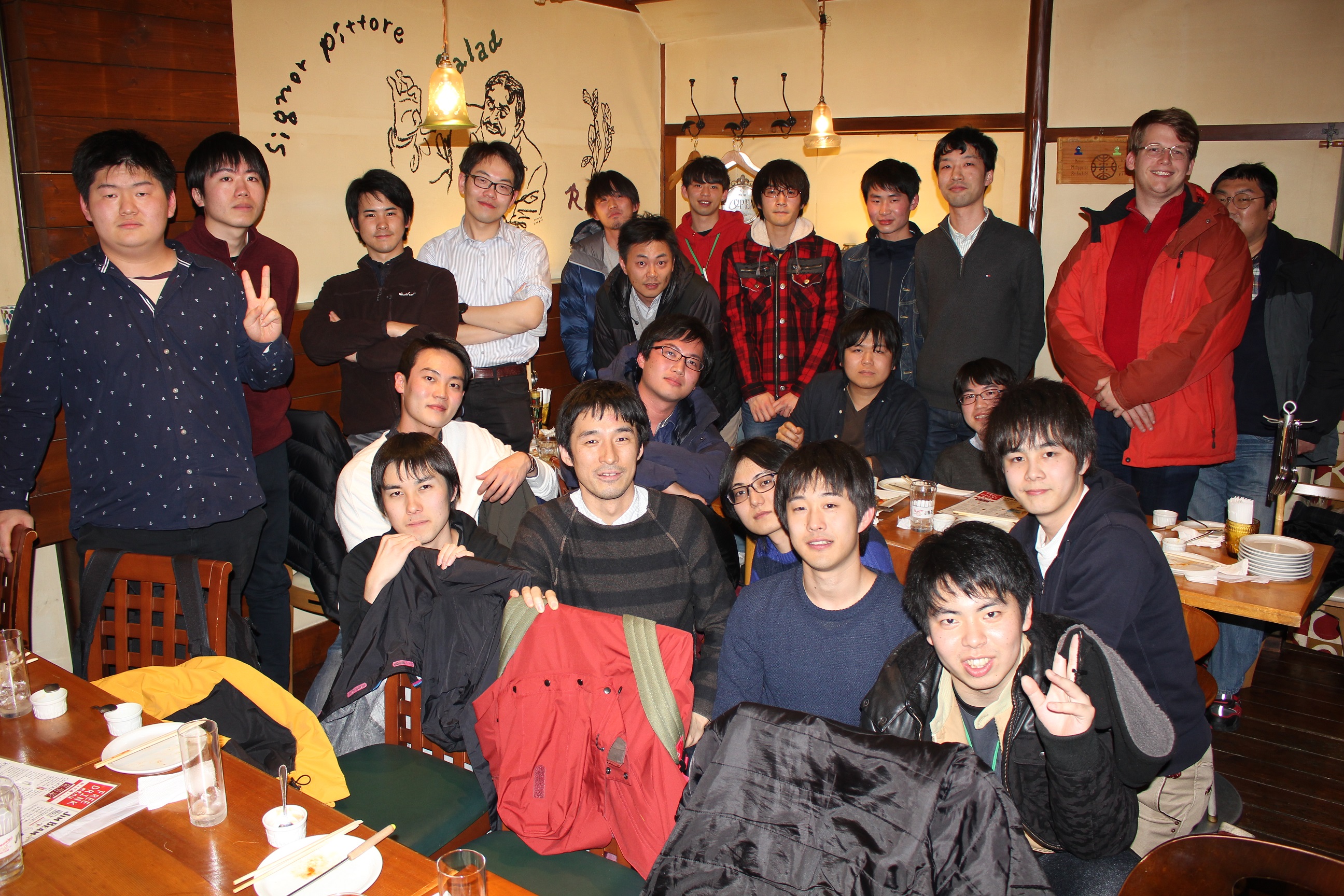 2/9-10/2019
We went to Inawashiro Ski and enjoyed skiing/snowboarding.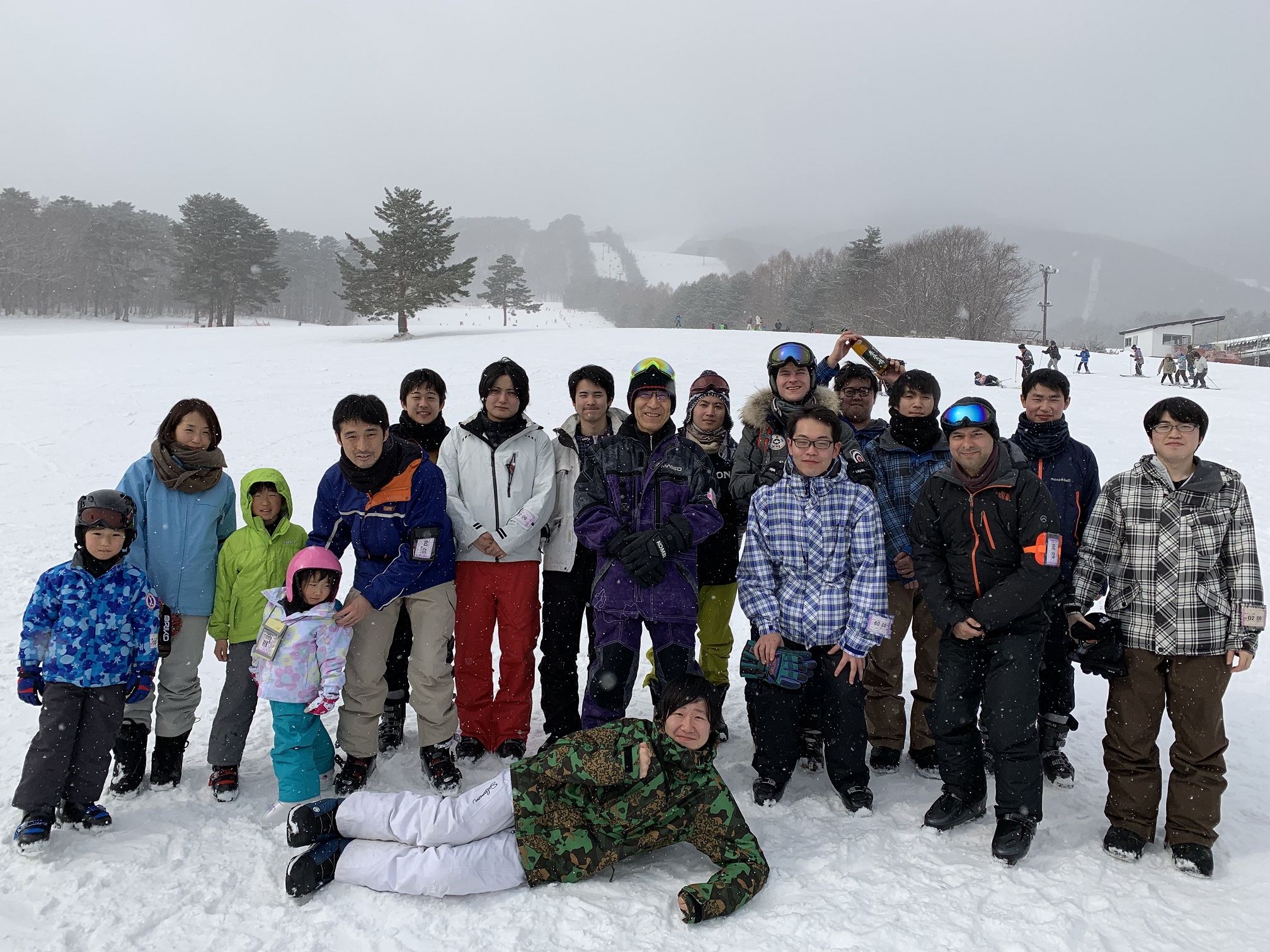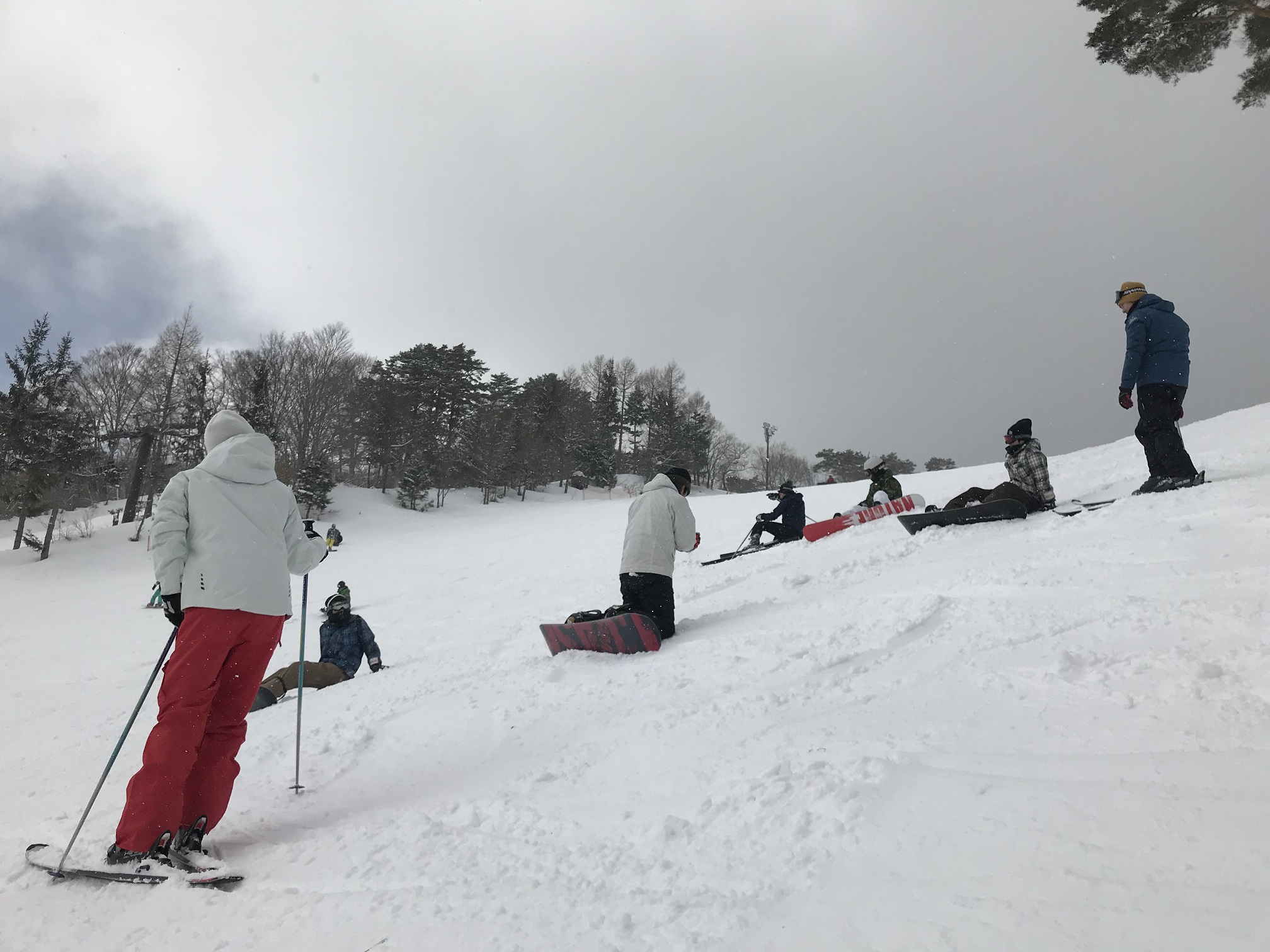 We were able to see "Inawashiro-lake" clearly!! ↓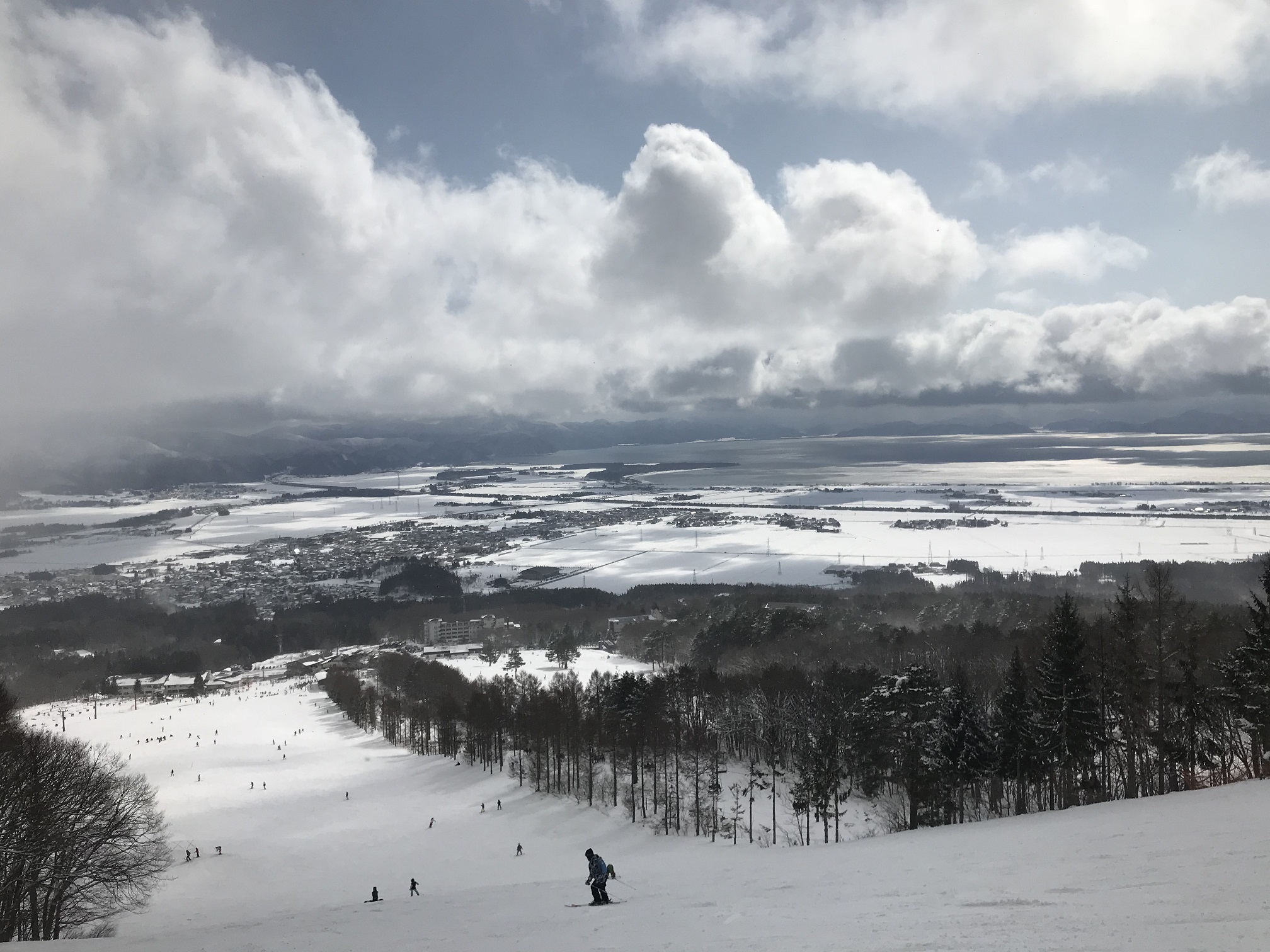 2/7/2019
We held a wrap up party for final thesis of B4 and M2 and D3 students with Ikeda lab.
Ohno adviser also attended this party, it was very flourish!!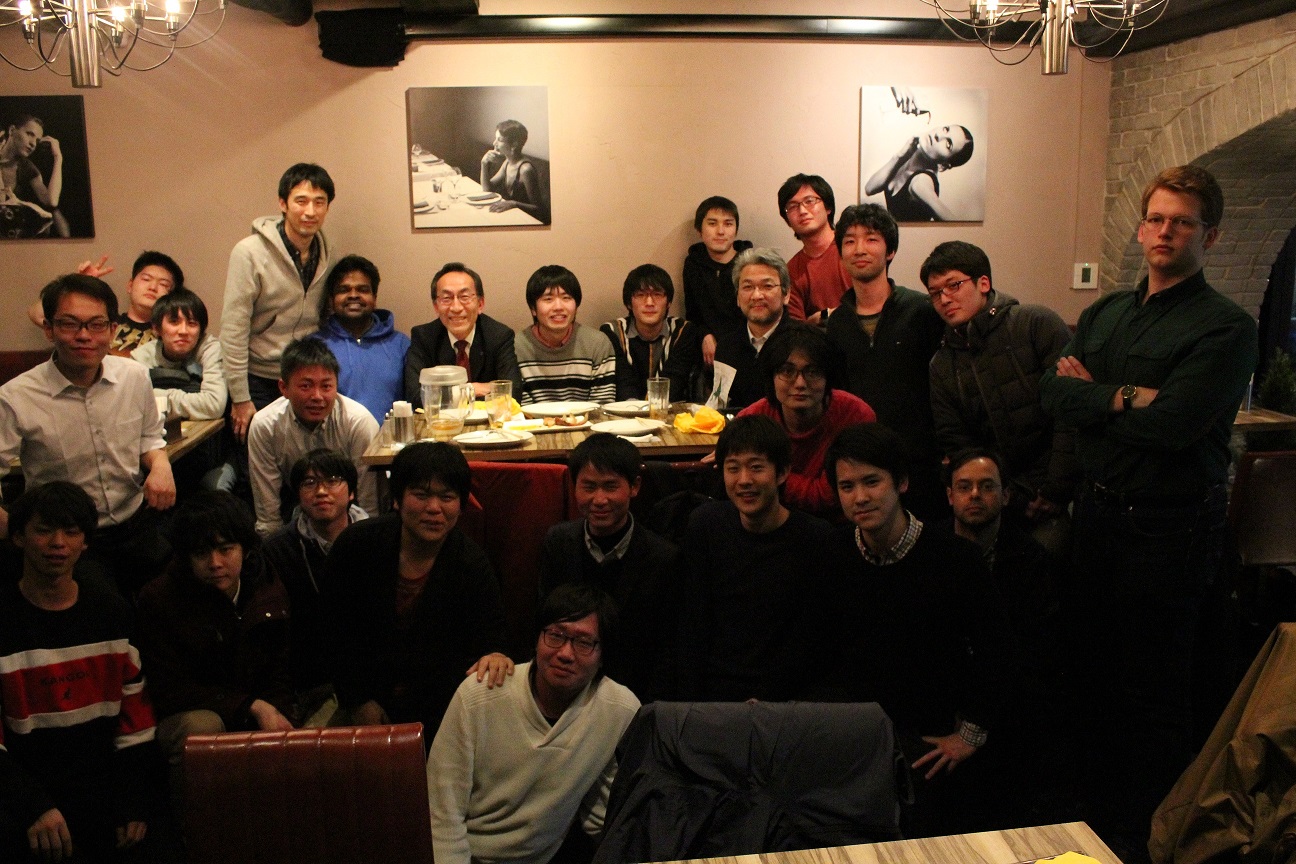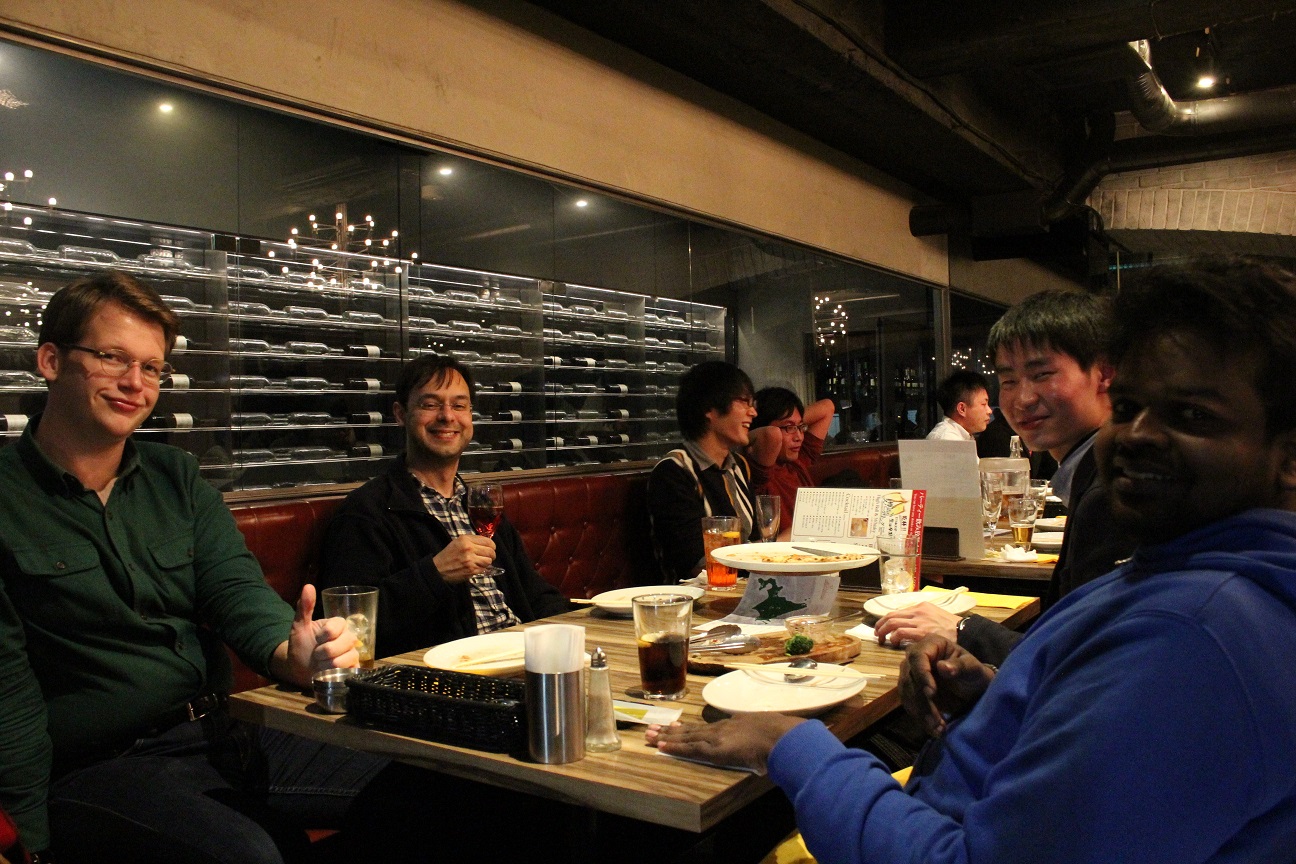 Members of B4(Okuda kun, Zoysa kun) did a great job, but also difficult for you.
Please rest well......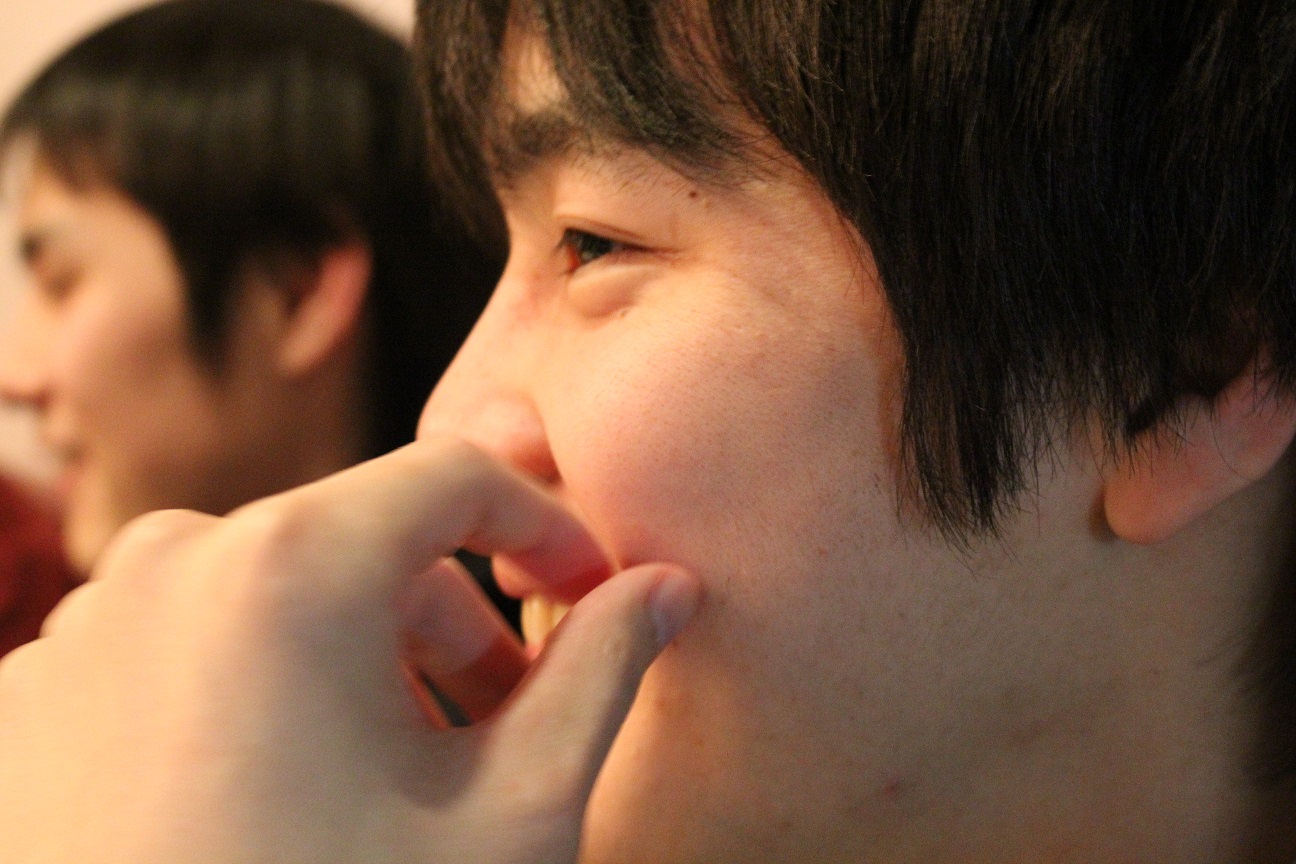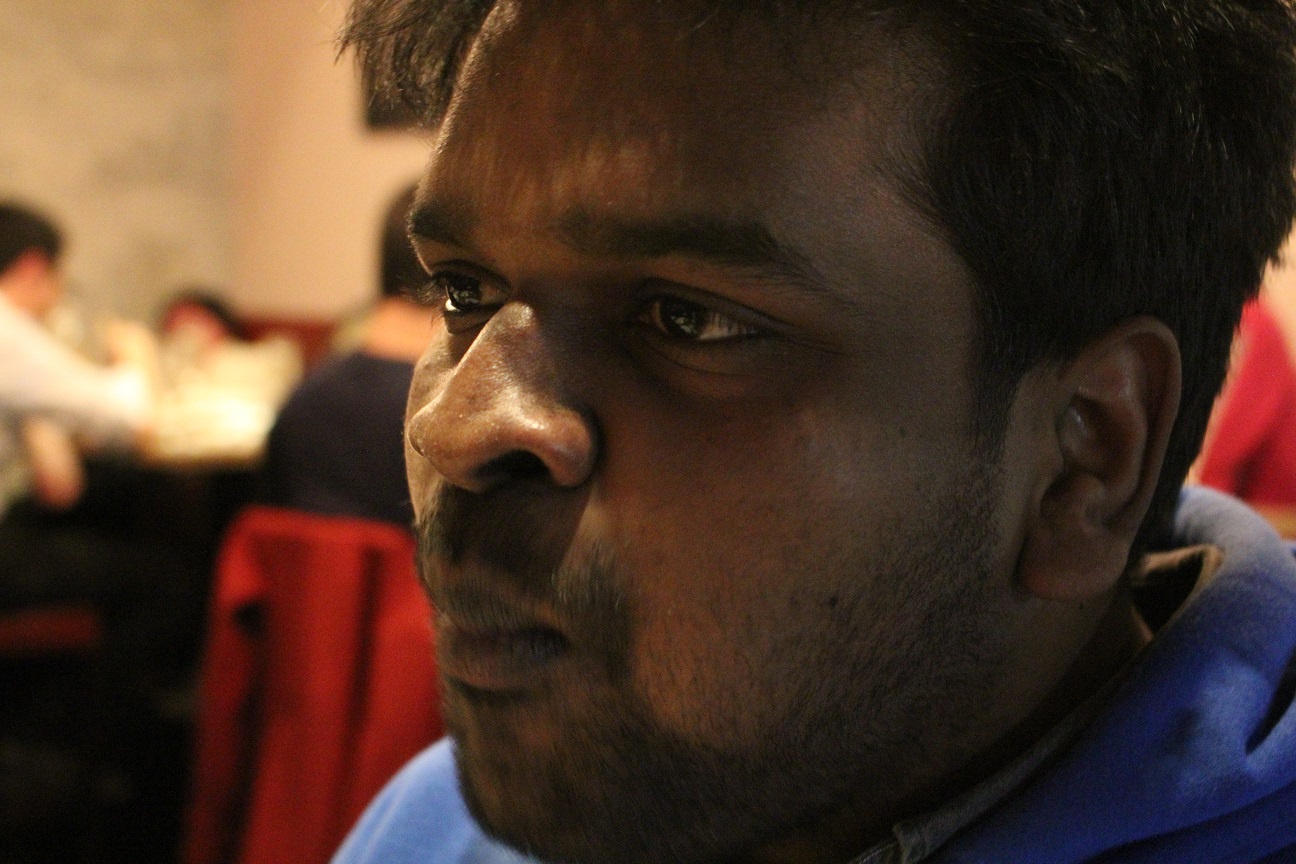 And also, 4 members of M2(Itoh kun, Saino kun, Takahashi kun, Wang kun) and a member of D3(Watanabe kun) did a great job.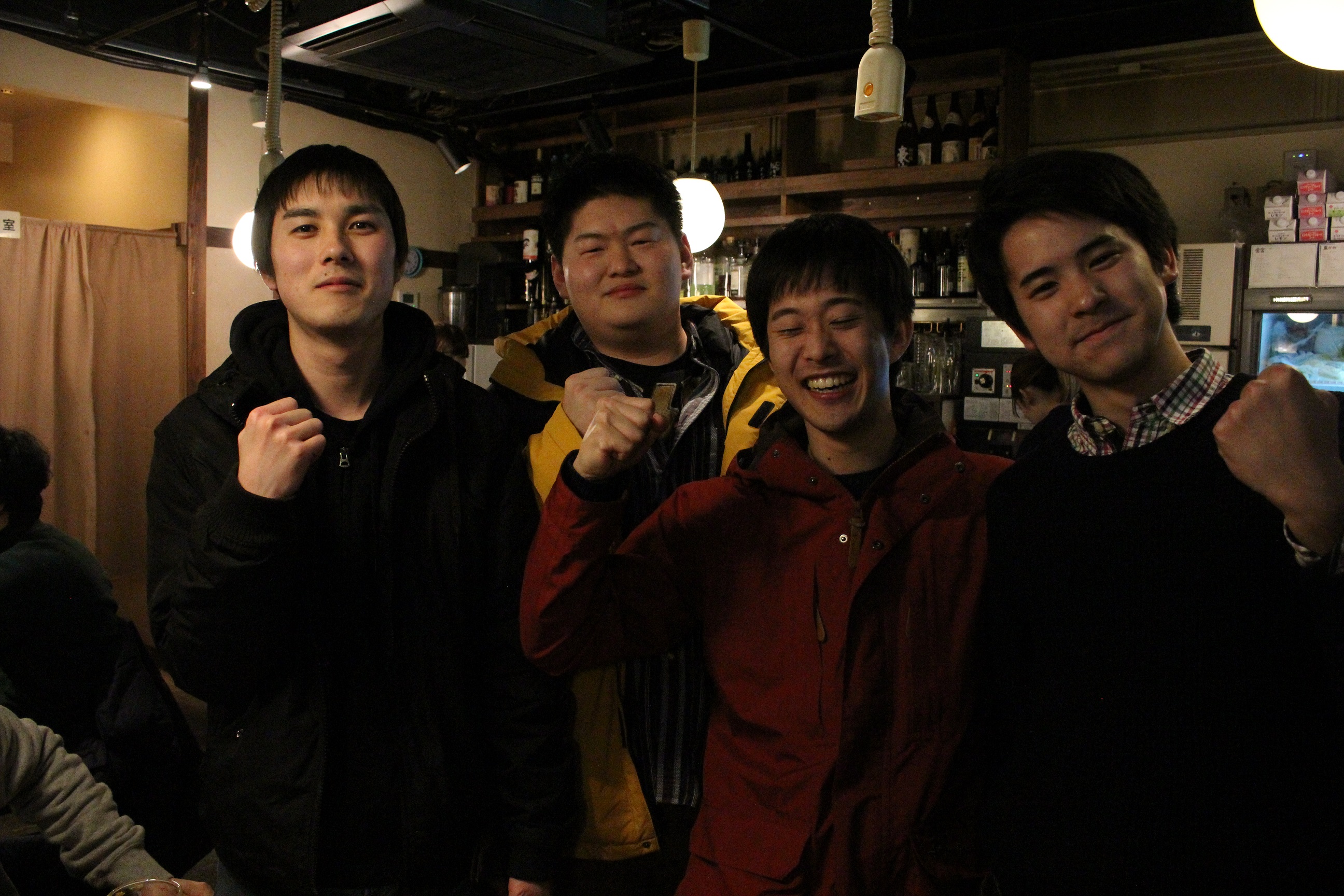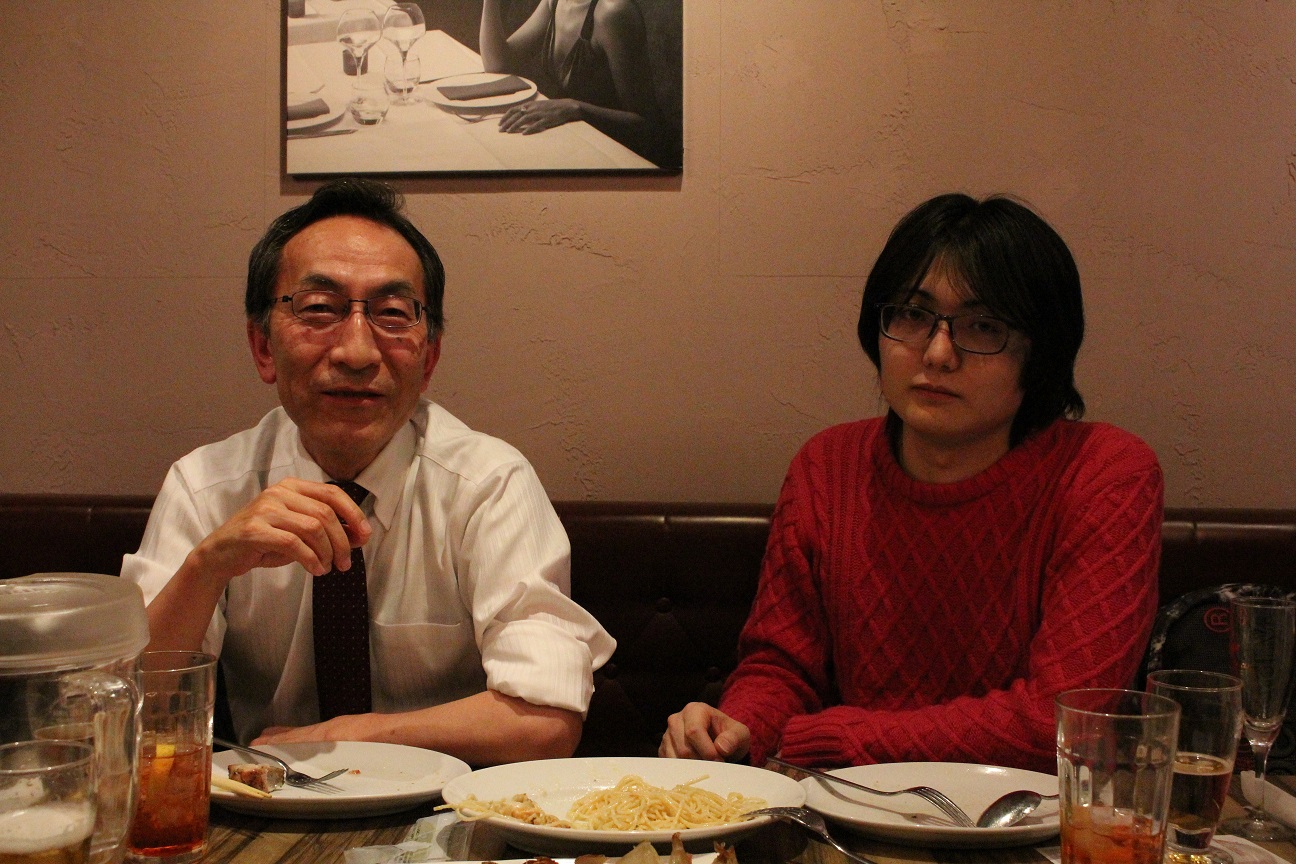 1/9-10/2019
We held work shop, "16th RIEC Internatinal Workshop on Spintronics", in nano-spin building.
There were 116 participants, (33 of them were from overseas) and densely discussed "the newest spintronics".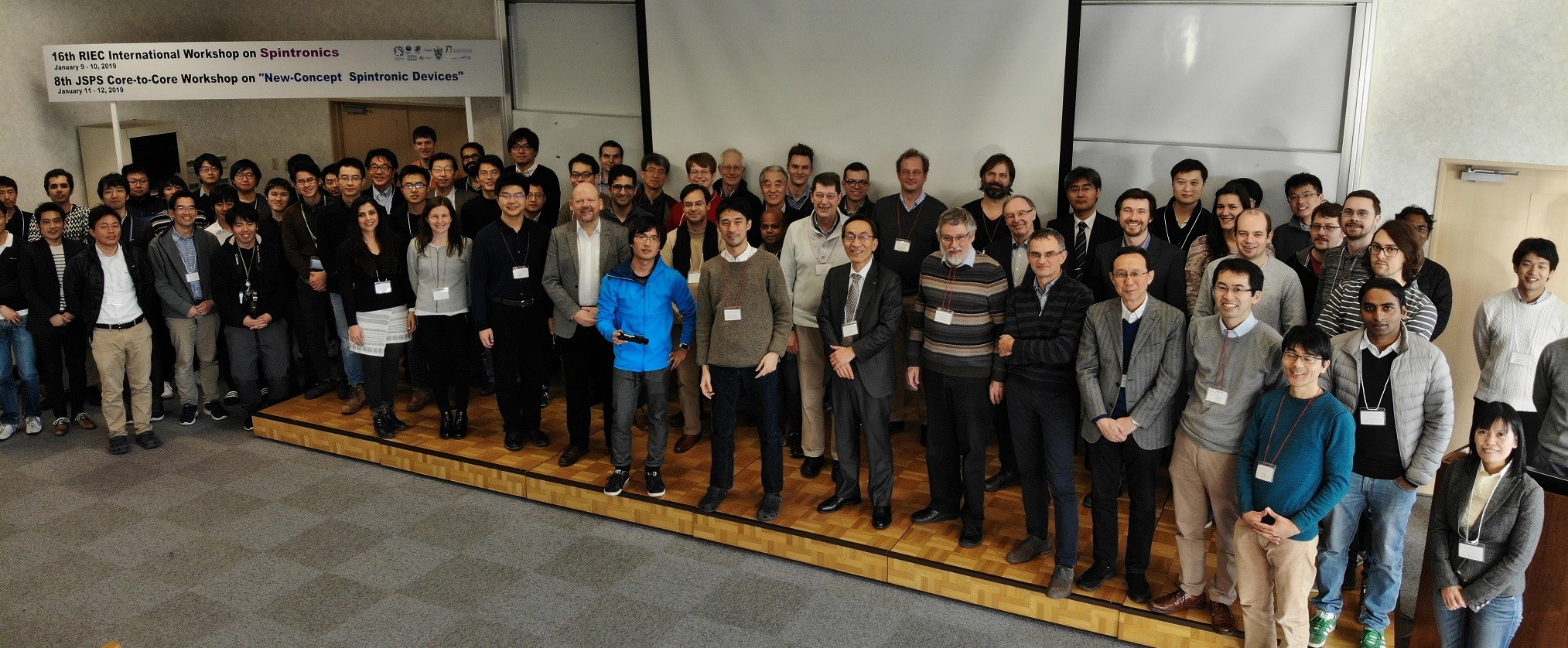 12/13/2018
We held a year-end party with the member of Ohtsuka Lab. and Ikeda Lab.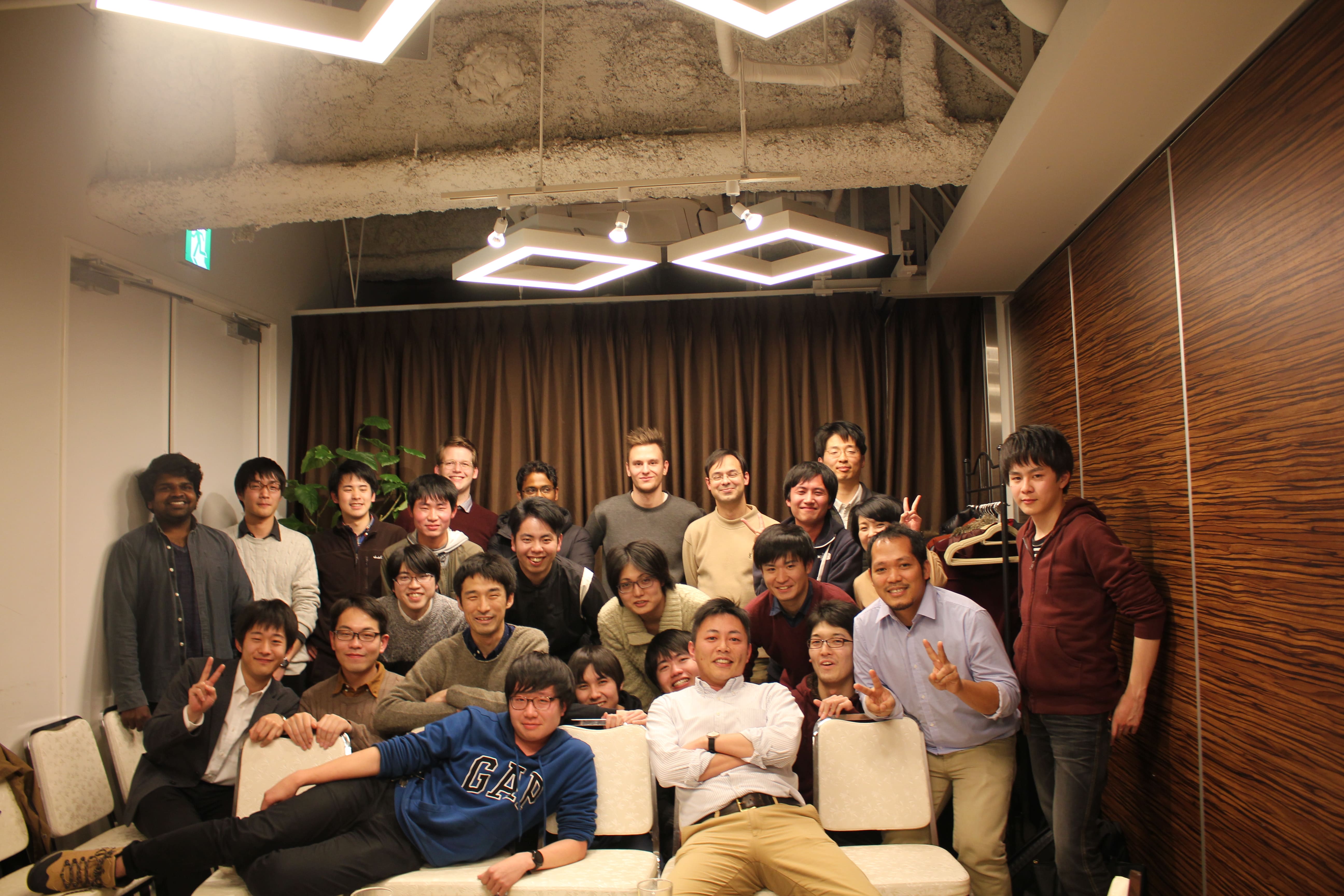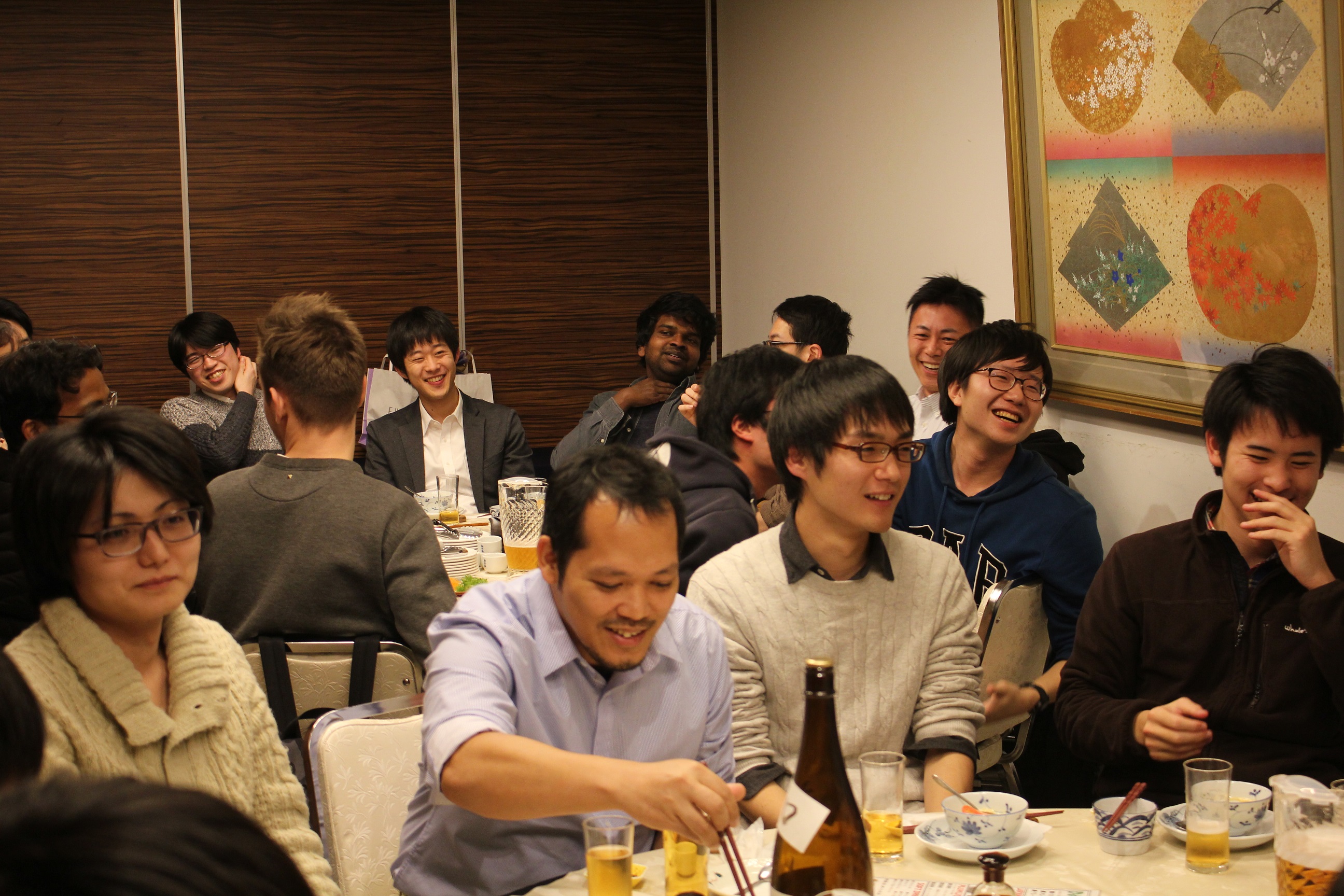 and also, we celebrate the birth of Prof. Ohtsuka's child.
Magnet toy was given to him.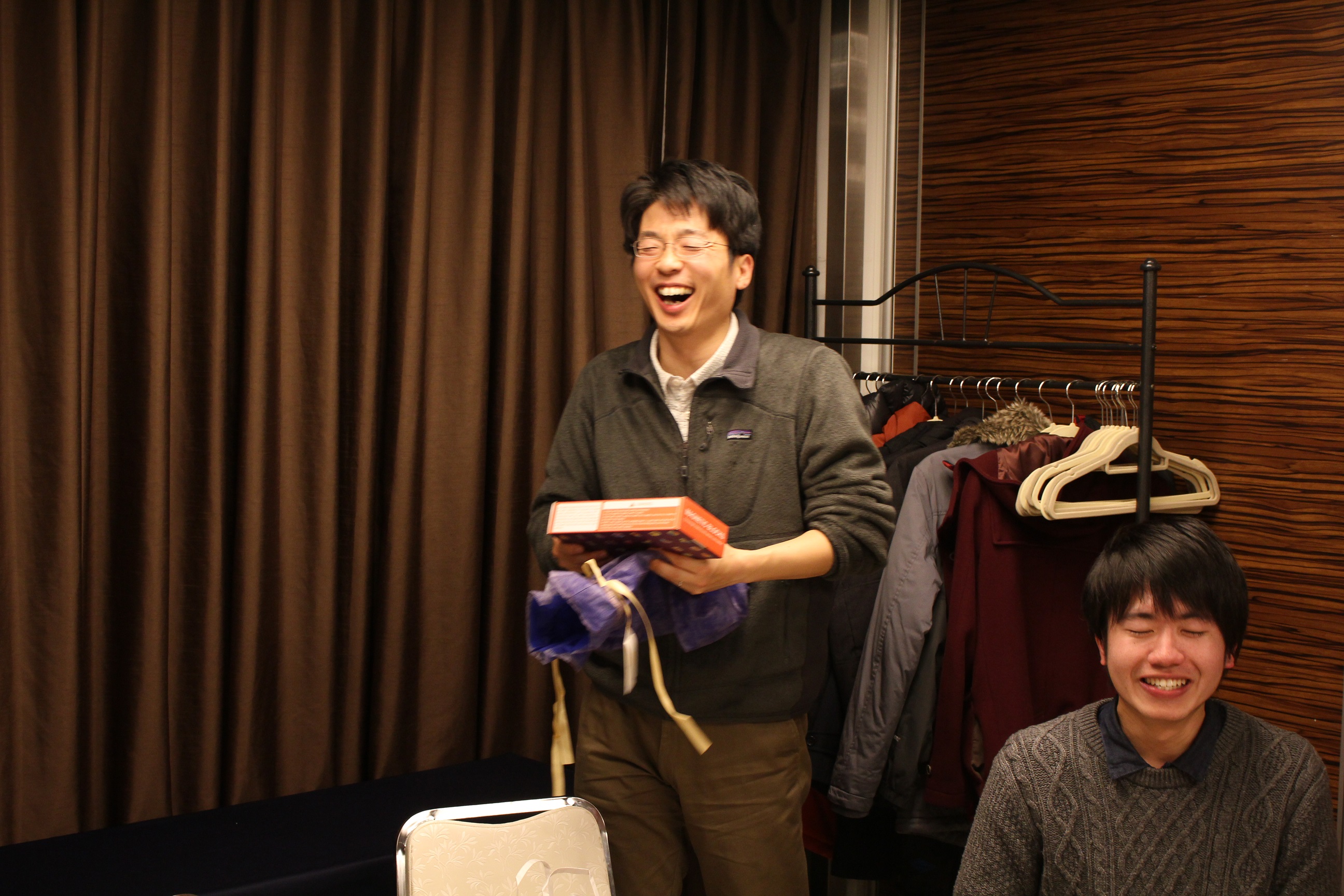 and also, we celebrate the marriage of Samik(Assistant Prof.).
KYU-SU & YUNOMI(which are Japanese traditional cotainer and cups) were given to them.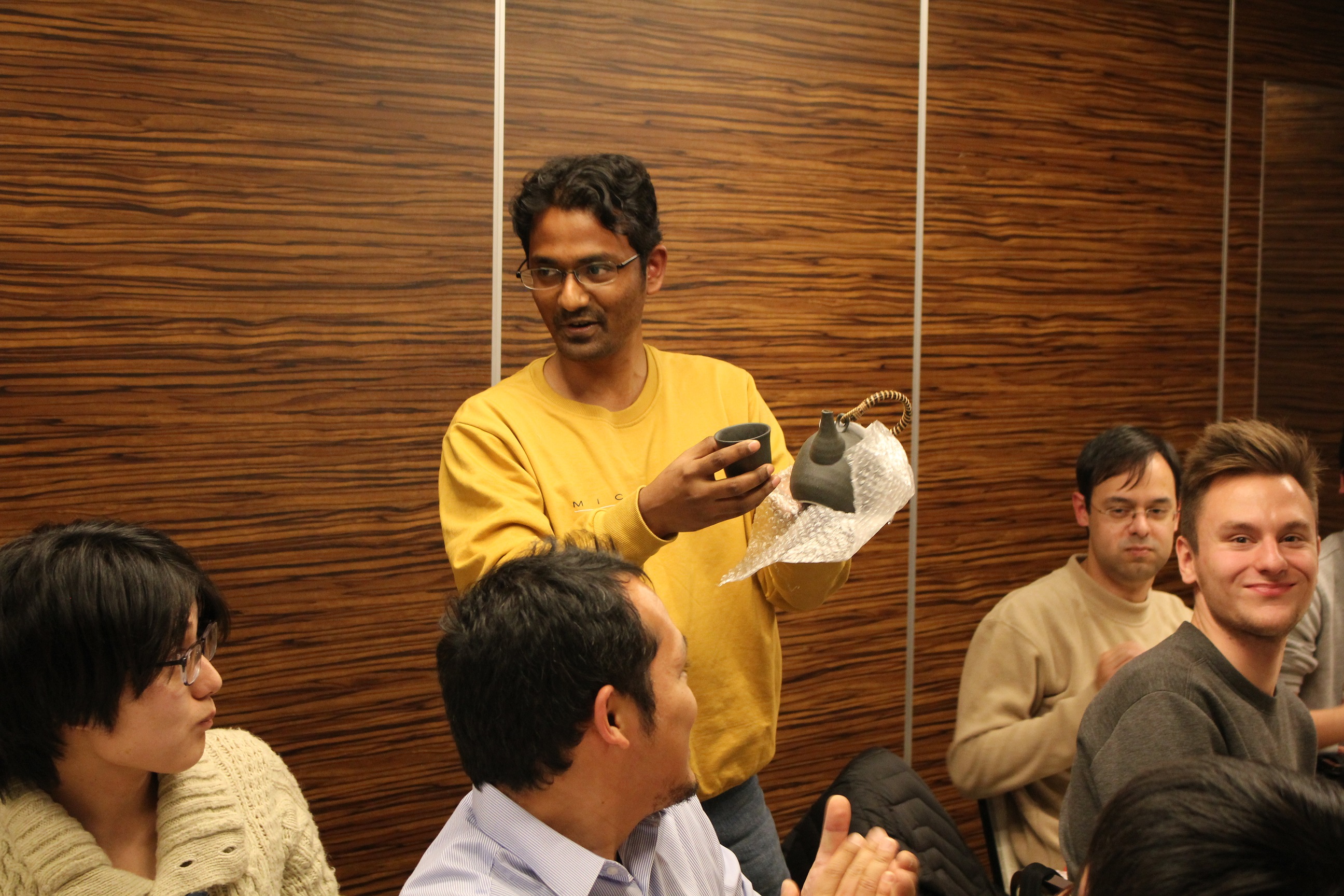 11/22/2018
We held wrap up party for EKIDEN & K. Watanebe's predefense!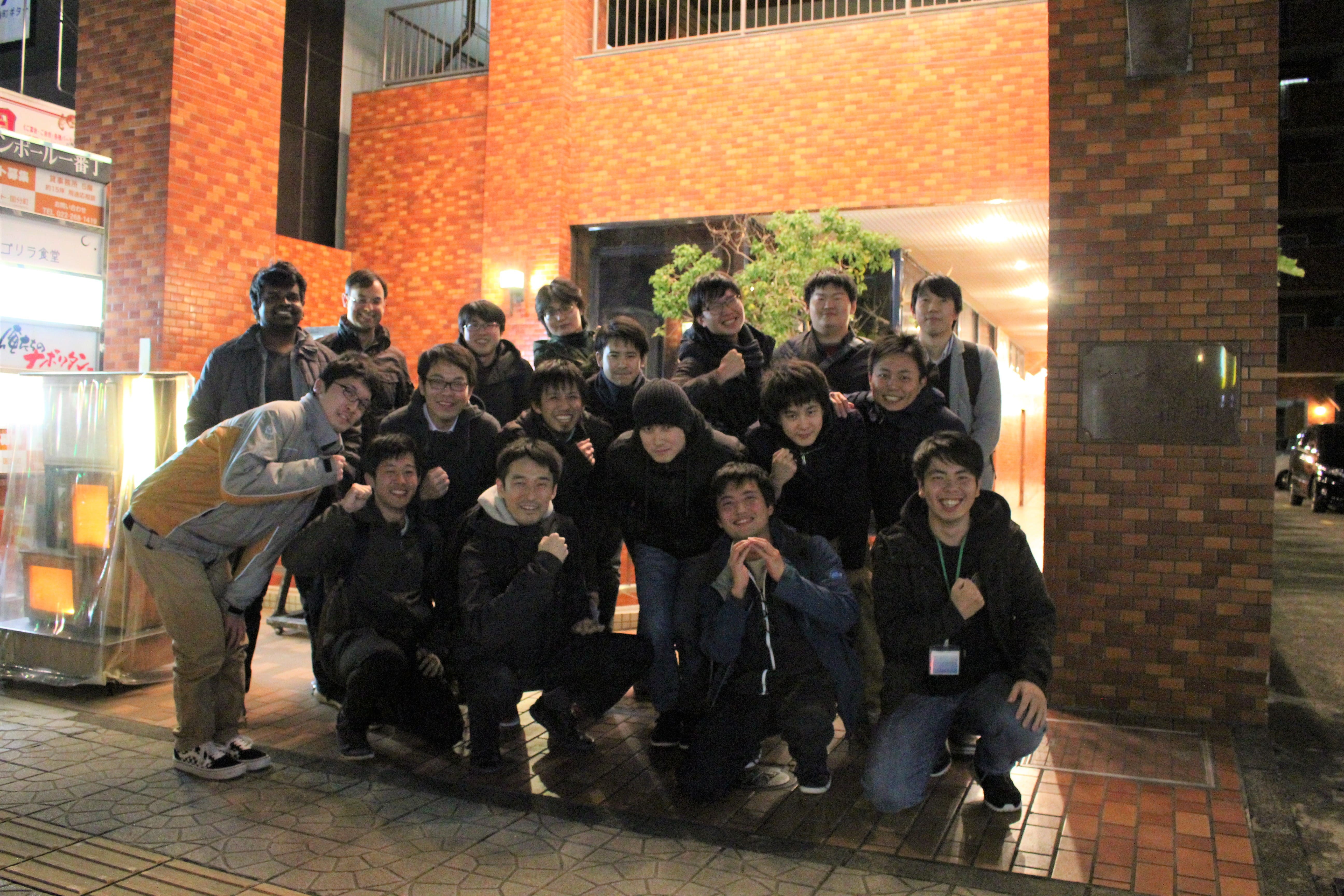 11/10/2018
EKIDEN relay race was held.
We finished at 14th position... but did our best!
Thank you very very much for our Teacher(Professor), students who participated in EKIDEN.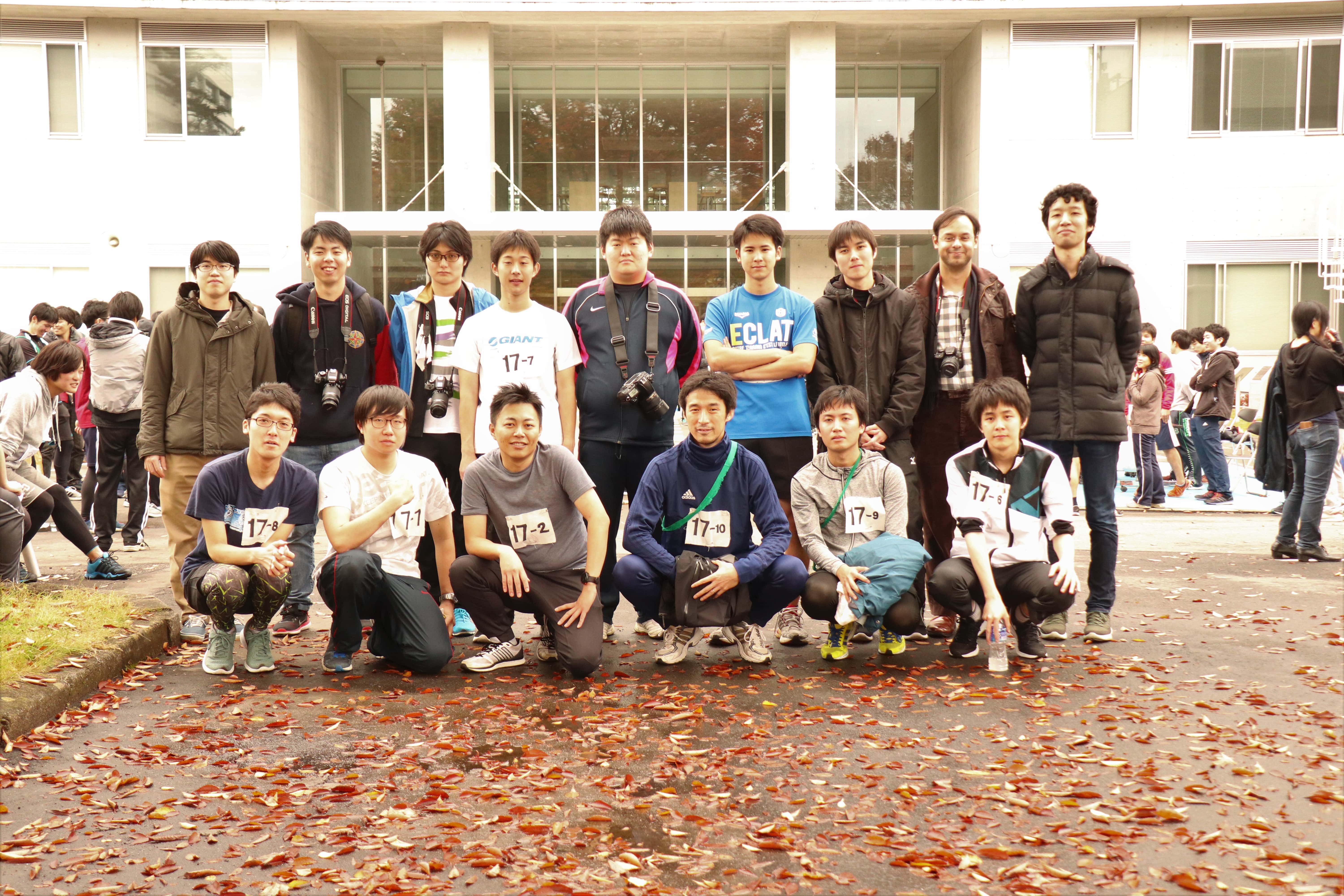 10/30 - 31/2018
We held Colloqium camp with Ohtsuka Lab. at "岩松旅館".
Ohno adviser also took part in the camp, and did very fruitful discussion.
Next day, we went to "Nikka whiskey factory 宮城峡蒸留所".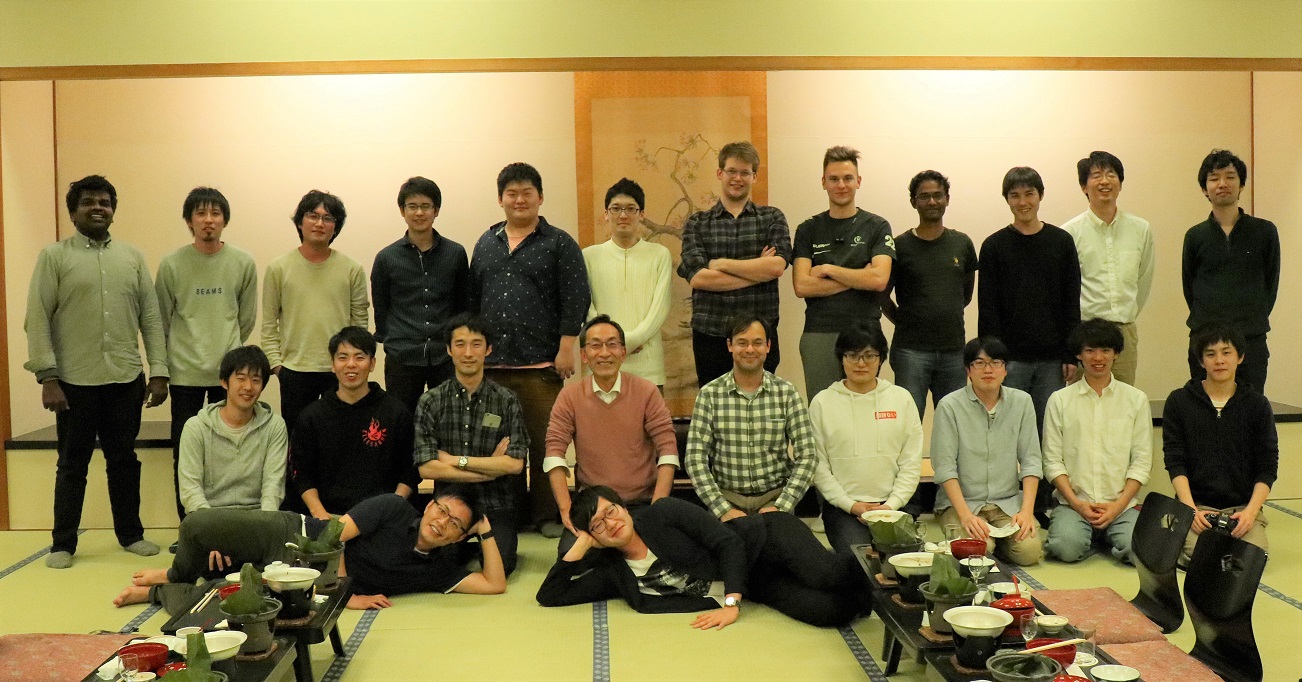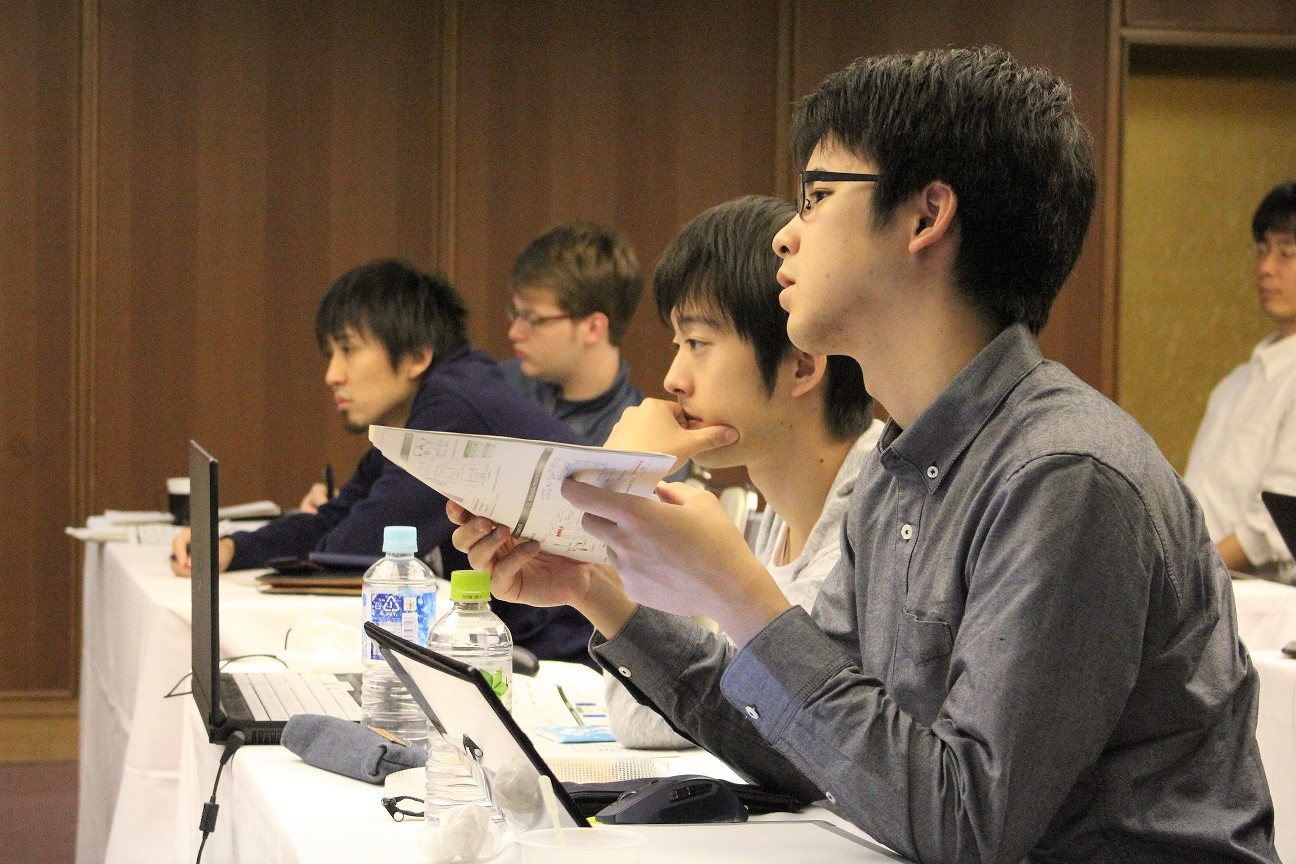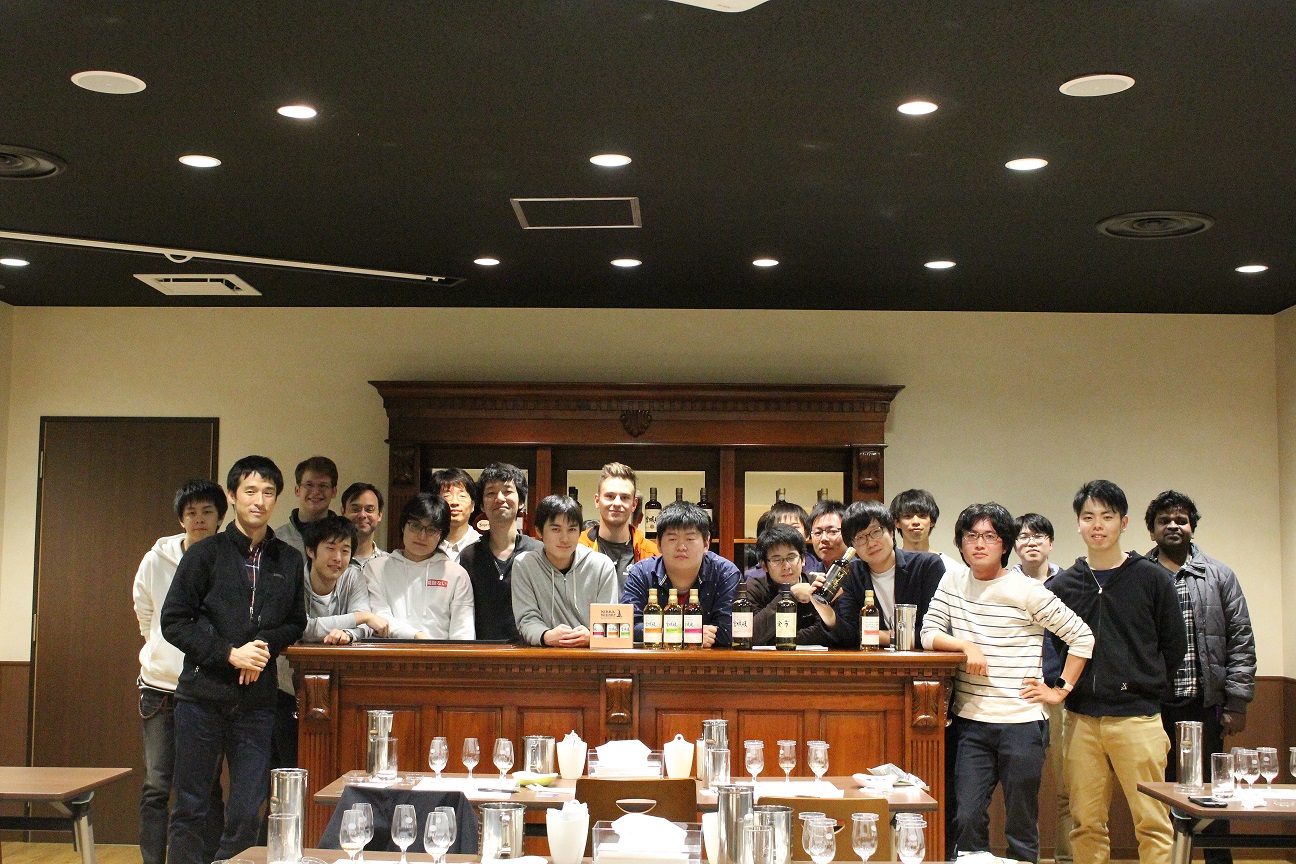 10/23/2018
We held "Imoni" party! The weather was great and well done!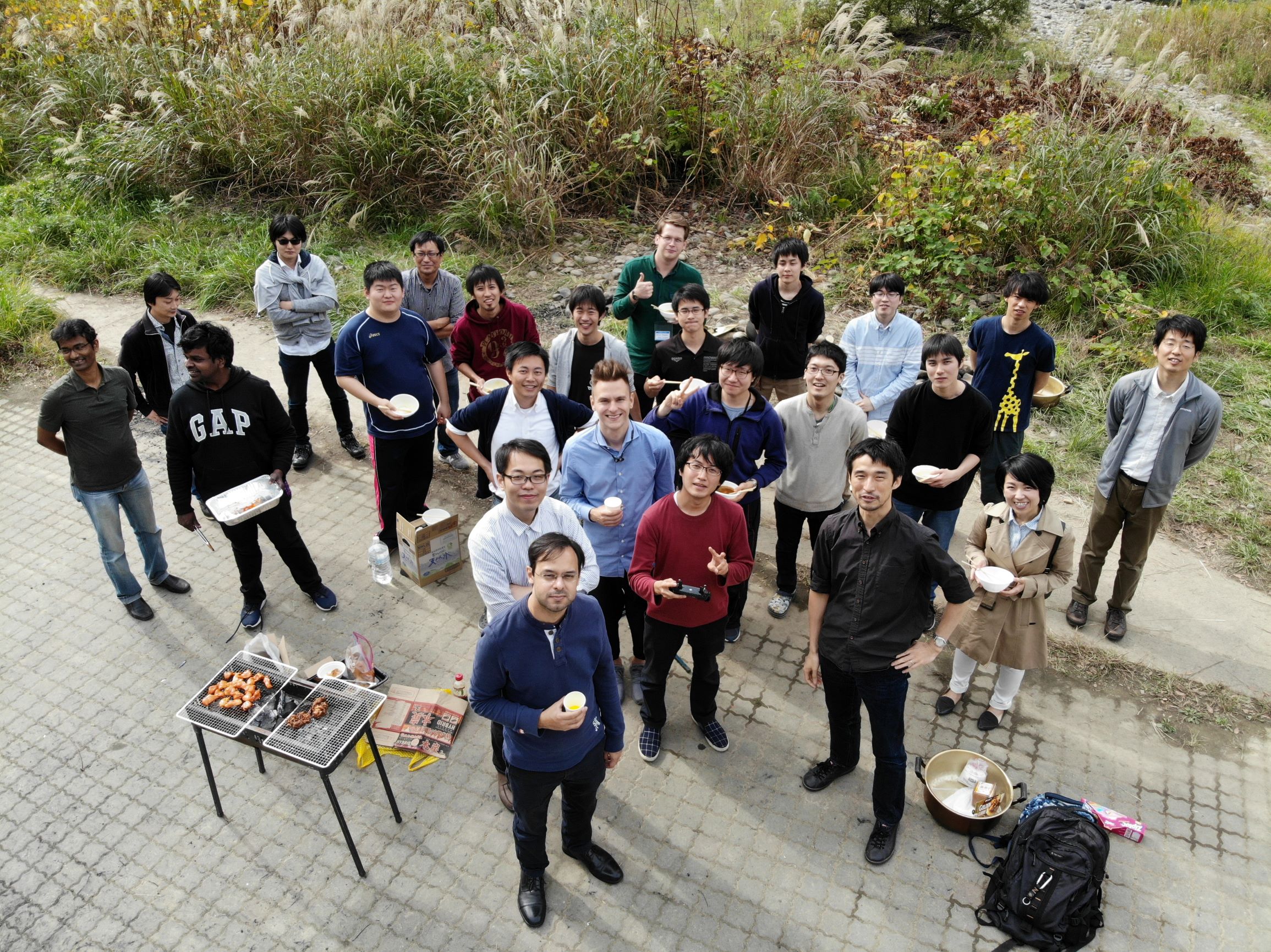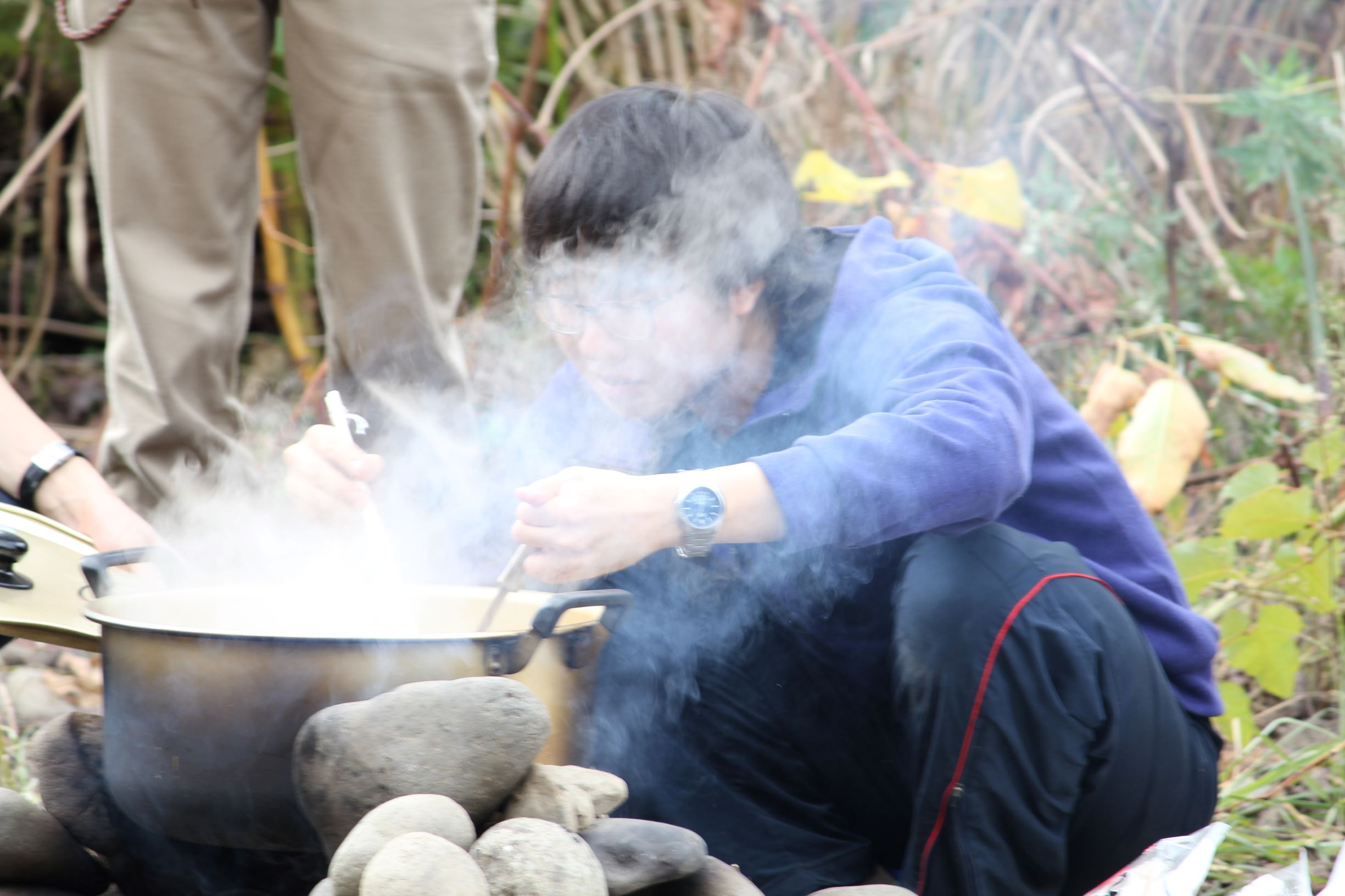 10/10-12/2018
Z. Wang(M2), T. Koga(M1), T. Funatsu(M1), K. Furuya(M1), K. Miyasaka(M1) attended "The 37th Electronic Materials Symposium".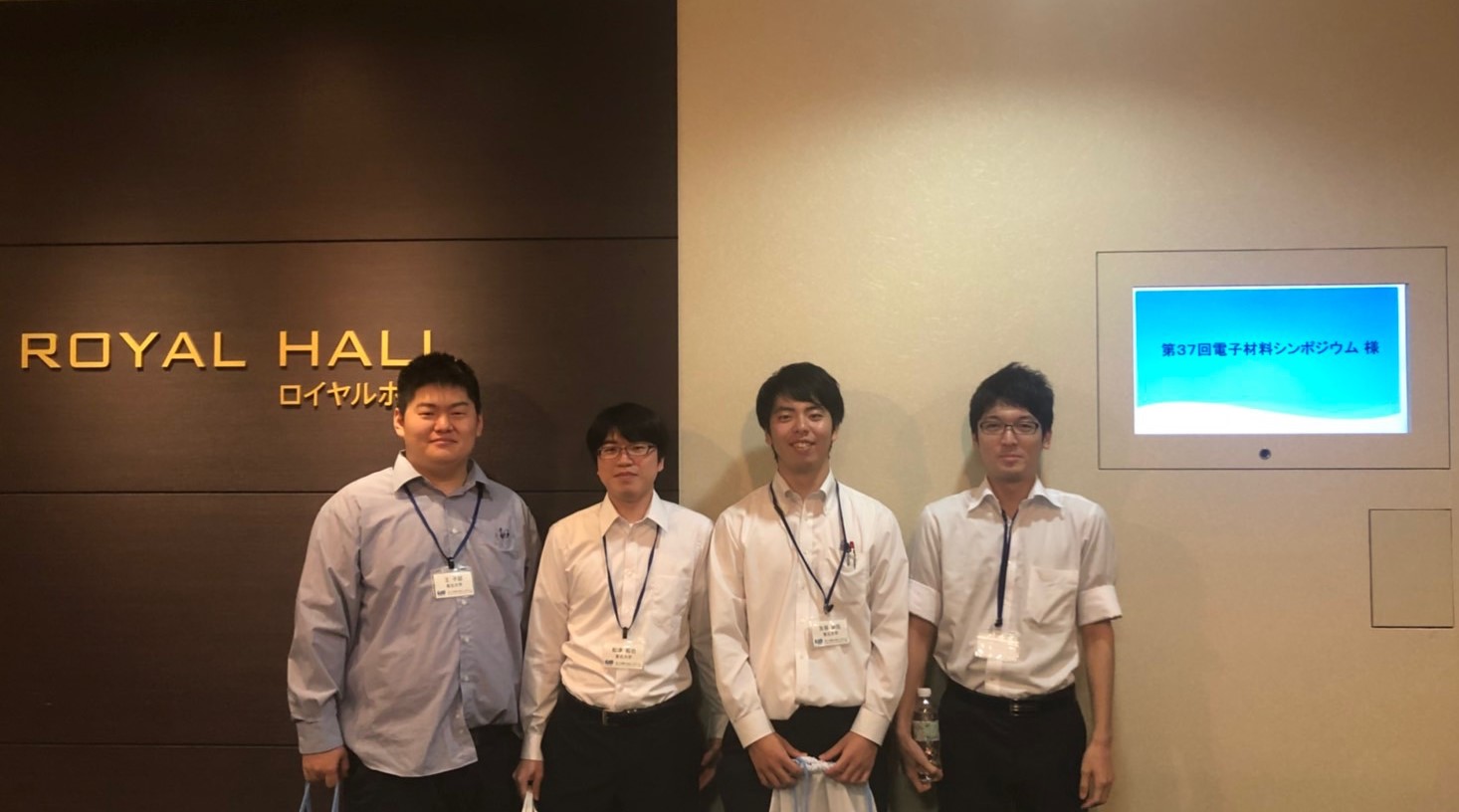 10/6-7/2018
"RIEC open house" was held, and was a great sucsess!!
THANK YOU VERY MUCH !!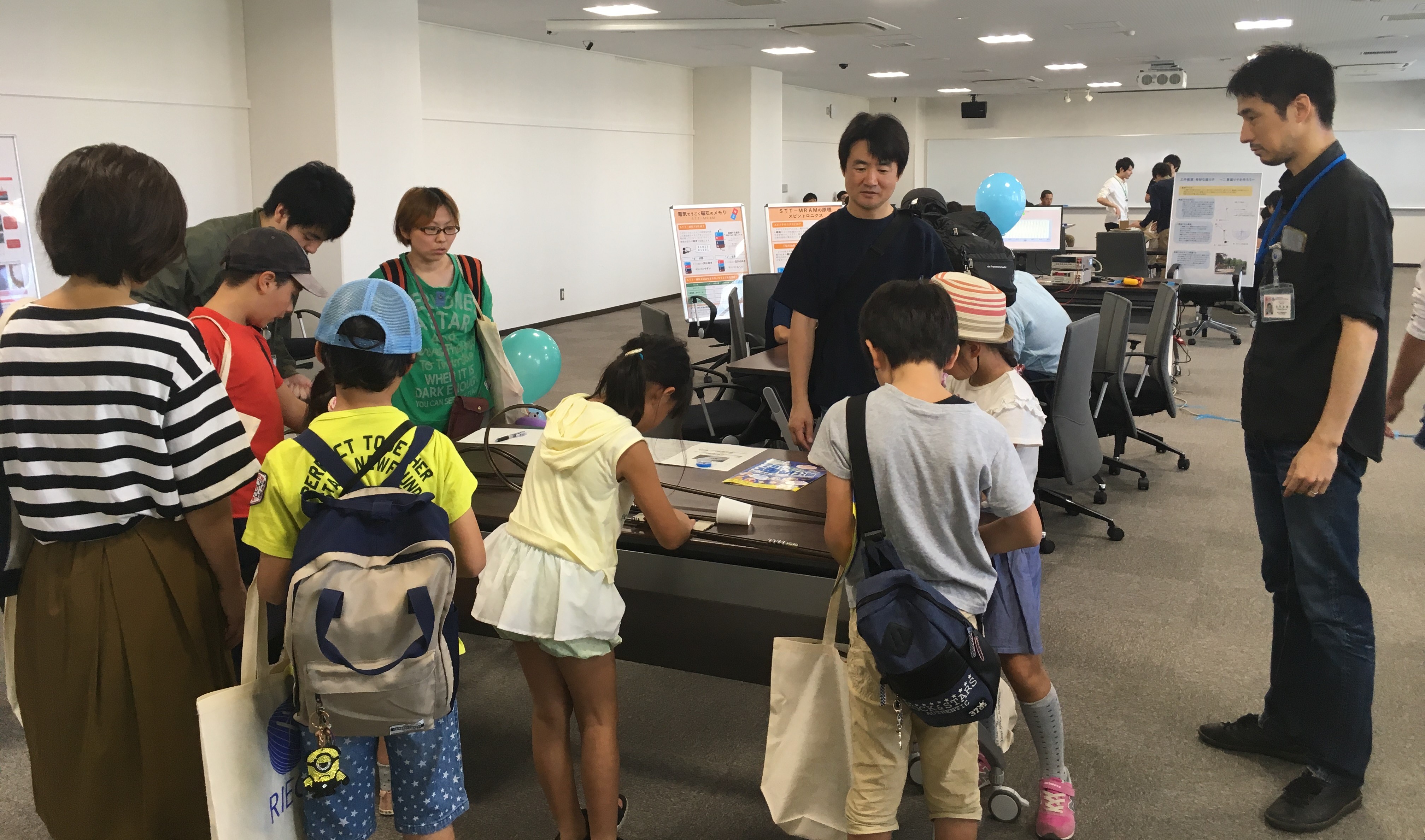 9/21/2018
We celebrated R. Okuda(B4), Z. K. Vihanga(B4), K. Furuya(B4) finishing the end of master cource exam !
YOU DID A GOOD JOB !!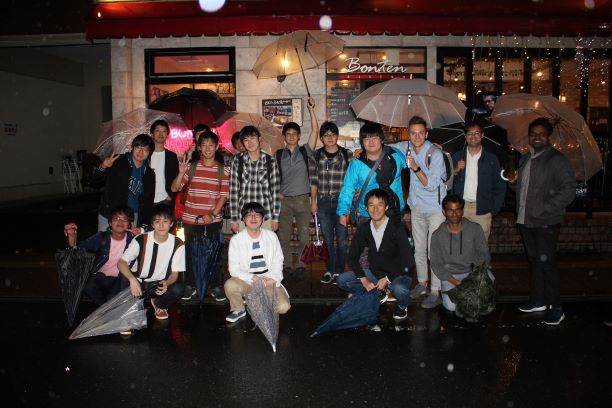 8/3/2018
J. Igarashi (D1) has come back from Lorraine university!
7/20/2018
A. Kurenkov(Post-Doc.), S. Gupta(Assistant Prof.), K. Watanabe(D3), Y. Takeuchi(D2), R. Itoh(M2), Y. Takahashi(M2) attended ICM2018 SanFrancisco and K. Watanabe got a "Best Poster Award" !!
7/5/2018
We celebrated R. Itoh(M2), Y. Takahashi(M2), T. Saino(M2), C. Wang(M2) getting a job and K. Watanabe(D2) coming home from a study abroad in France.
Congraturations !!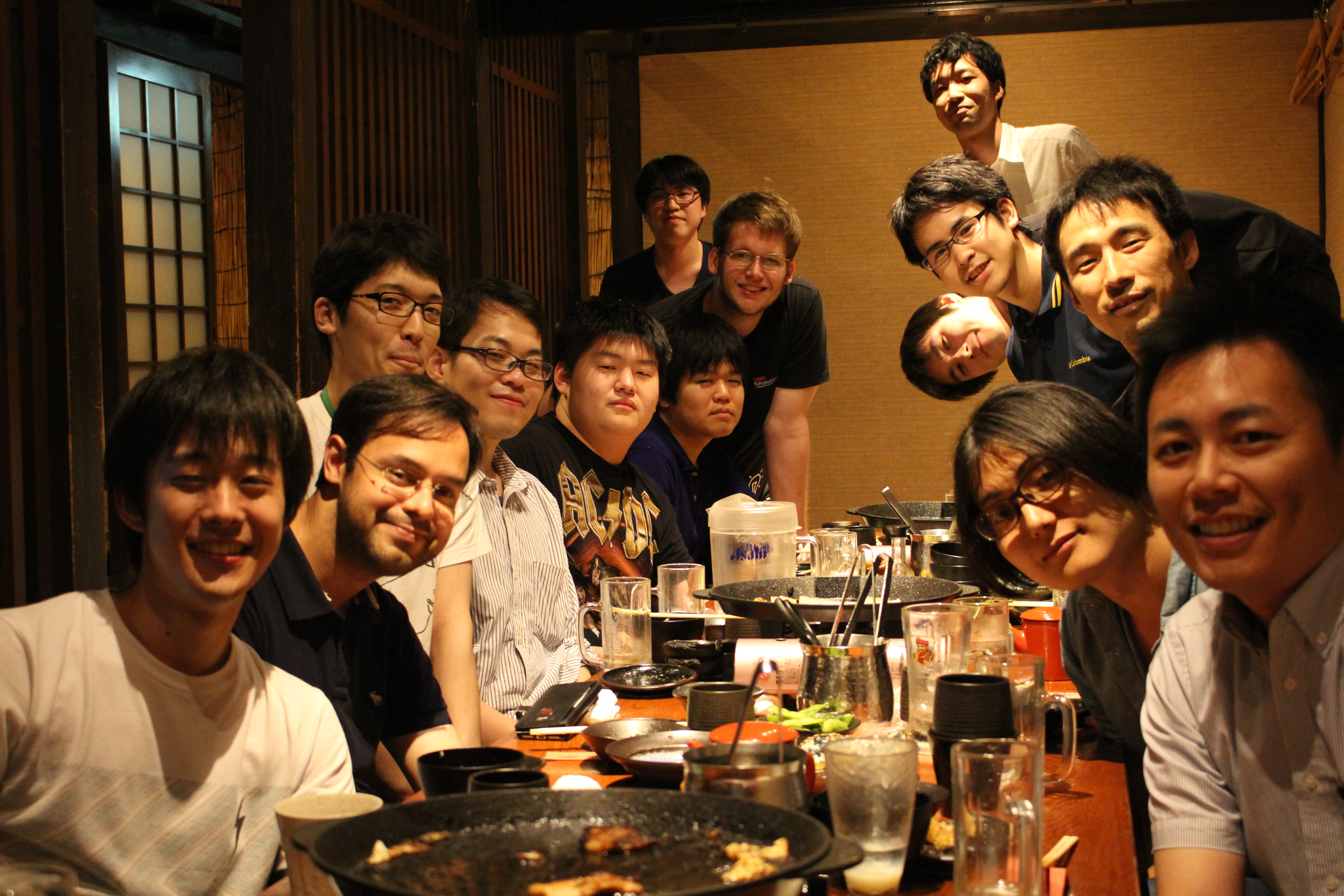 5/25/2018
A Send-off party for J. Igarashi (D1) ahead of his placement in Lorraine University was held.
4/23-27/2018
Advisor H. Ohno, Assoc. Pf. S. Fukami, Assis. Pf. B. Jinnai, K. Watanabe (D3), Y. Takeuchi (D2), T. Dohi (D2), and J. Igarashi (D1) attended the IEEE International Magnetics Conference (INTERMAG 2018), held in Singapore.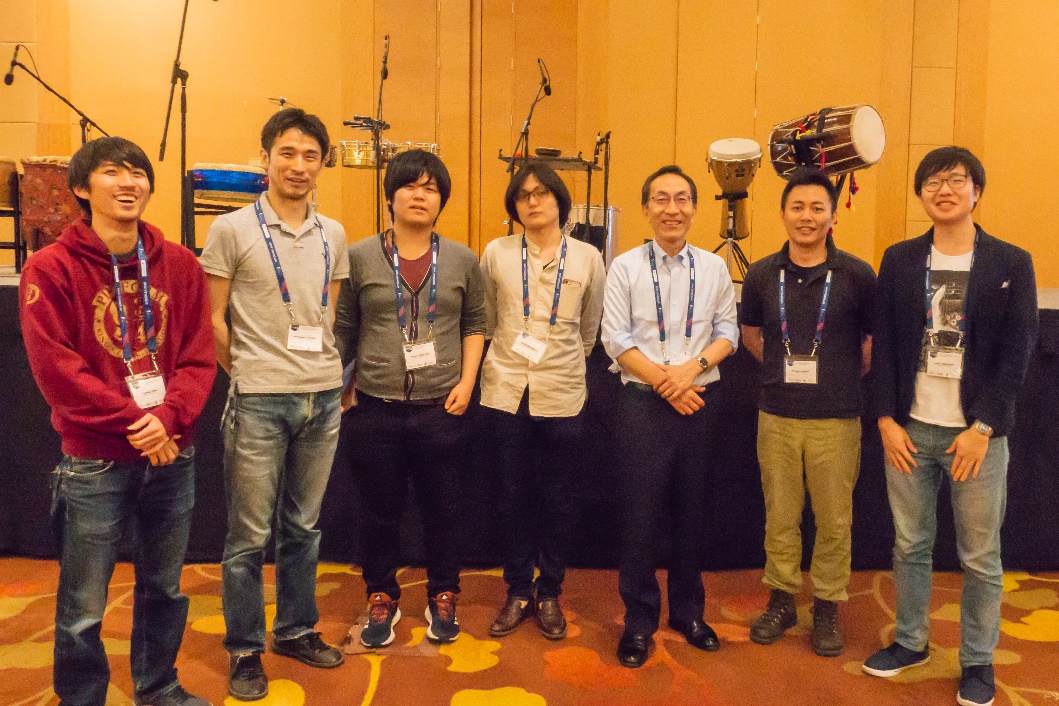 4/10/2018
Hanami-Party was held in our (Katahira) Campus.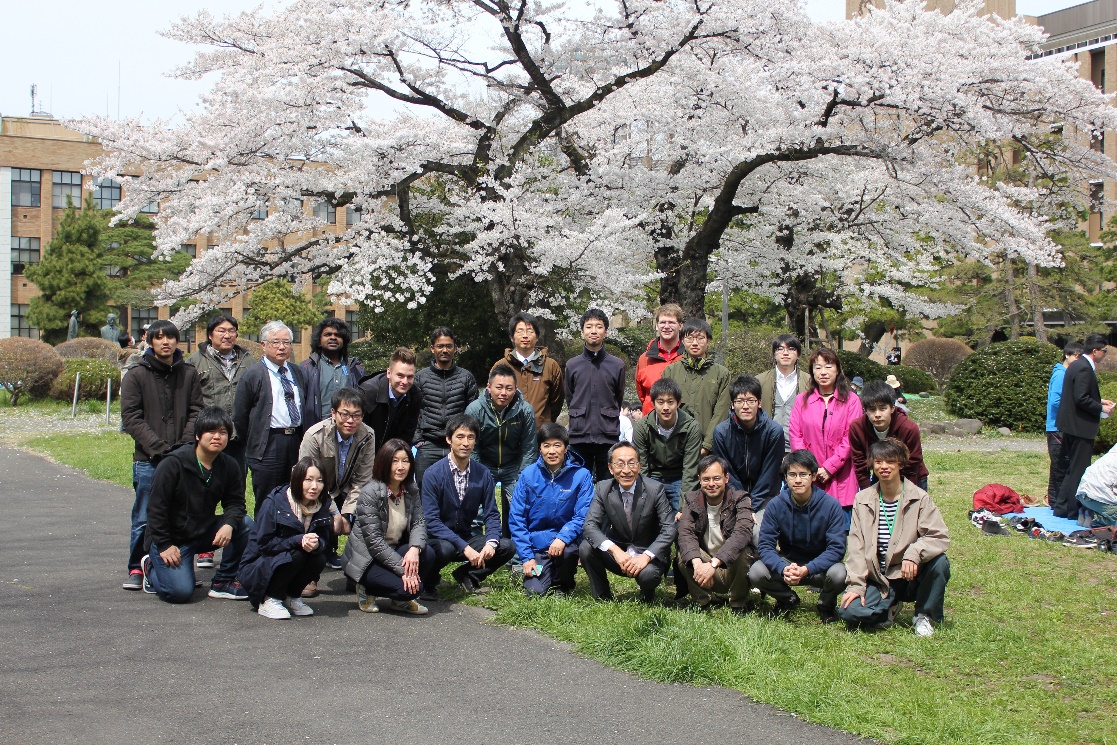 4/1/2018
Fukami-Assoc.Prof. Laboratory was established.